Digital marketing is a potent tool for the growth of your business. You create content for your website and boost your sales by getting organic or unpaid traffic with the help of search engine optimization or SEO. Some companies hire a dedicated team of marketers in-house to focus on online advertising. Fortunately, you can outsource this process to third-party agencies and take advantage of their expertise at an affordable price.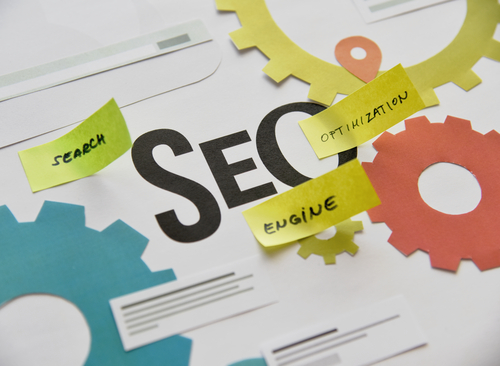 Here are a few questions you should ask before hiring an SEO digital marketing expert consulting company:
1. What will you do to improve my site's ranking?
Asking about the SEO agency's processes is the first thing you should do since you want to ensure that you're working with a team that knows Google's rules and regulations by heart. The search engine continues to provide updates on its algorithm to counter black hat SEO practices or shady tactics to boost a website's rank such as keyword stuffing or cloaking. Learn more about the right way to rank at webmarketing123.
Some of the factors that affect your site's search rankings include:
Compelling Content – SEO consulting firms create content on your behalf which you can publish on your website. The posts they write and even the images they provide must be optimized for search engines with the right keywords.
Link Building – This practice plays a significant role in establishing the authority and credibility of your site by having other websites link back to your domain. Google sees a backlink or directing viewers to your blog as a vote of confidence in your content and brand.
Site Speed – Site speed pertains to the pace by which your domain loads all the necessary information for your visitors. It affects your search engine rankings and bounce rate or the percentage of people who abandon your page since a slow-loading website is a turn off for today's generation of consumers.
Duplicate Pages – If you already have a website, an SEO agency can check through all your pages and see if there's duplicate content. Google divides the relevancy if they find two similar posts which can ultimately affect your site's rank.
2. How long will it take for my website to rank on Google?
This question is more for assessing the transparency and honesty of the SEO consulting company. It's a red flag if they confidently claim that they can have your site rank on the first page of the search results within one or two months. Digital marketing is a long-term effort. Successfully ranking your business' pages can often take years of work even by the best specialists.
What's worse is if the agency does black hat SEO practices which not only threatens your site's credibility but also increases the likelihood that your blog gets penalized by Google. Stuffing your content with pop-up ads or keywords, which is a common SEO mistake, and not checking for grammatical errors can lead to penalties from the search engine.
3. What is your monitoring system for essential KPIs?
KPIs or key performance indicators are crucial for all business aspects. It allows you to quantify your digital marketing efforts by assigning a numerical value to variables that play a significant role in your campaign. Most agencies have their own monitoring systems. Ask them to go through their process and explain each component one by one so that you can evaluate if it works for you.
Elements that they should monitor for SEO are:
Organic Sessions – This term refers to the number of site visitors your website receives from search engines. It's called organic since these are unpaid unlike sponsored posts or banners, which are another KPI altogether.
Leads and Conversions – Leads are potential customers who may have signed up for your newsletter or downloaded a freebie but still haven't purchased your products or services. Conversions, on the other hand, are the term for visitors who become paying clients.
Bounce Rate – This figure determines how many visitors closed or abandoned your website without exploring it further than one page. The SEO agency you work with should be able to make your site engaging to potential customers with easy navigation and compelling content.
Conclusion
An SEO consulting company can help you boost your business website's rank on search engines. They must be able to answer the questions above with honesty and transparency regarding their practices. A reliable agency won't hold anything back in helping you understand the elements that affect the ranking of your site. Moreover, they must be realistic about their forecasts for your pages.