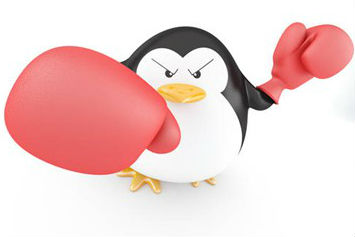 Hello everyone, I hope you all liked my previous articles, now this time I would like to share an interesting post that is related with Goggle penguin. Google's Penguin update launched in April 2012, and was followed by two refreshes last year in May and October. In recent days we have seen that Google has published a news which is relates with penguin 2.0 update. Matt Cutts posted through tweets on his twitter account about Google penguin update 2.0. This can be dangerous and bad day for all link spammers online.
There is so much rumors are spread on internet that Google penguin 2.0 has been updated in theses days, but now the waiting time is over. Recently it was updated

Also Read- How to Recover your Blog from Google Penguin Update [Infographic]
Google Penguin 2.0 Update Confirmed!
This Google penguin update 2.0 roll-out was started on afternoon 22, May 2013. According to latest info, Matt Cutts said that 2.3% of English-US queries are affected to the degree that a regular user might notice. The change has also finished rolling out for other languages world-wide. The scope of Google Penguin varies by language, for example- languages with more web-spam will see more impact.
According to number of webmasters they have told that they doesn't seen much affects on rankings. And even those website who having an spam content will ranking high. These websites have a lot of SAPE Links pointing via them they are ranking high. If we consider the latest survey than we see that French language had more webspam. So that's why Google France would see a larger impact.
SEE- Recovery from Google Panda
That's all for today, till then Peace and Good Bye…