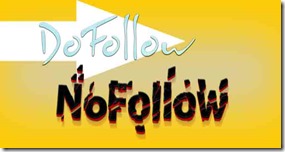 After so many SEO articles at BW, today we came up with some basics of nofollow and dofollow links. As you all knows that understanding and knowing it that where to apply is very important. Well Its a strong part of Link Building Technique. Therefore this post is Specially for newbie's who are new to SEO or people who are still not clear about Nofollow or dofollow. Nofollow links will stop the link juice from spreading to other pages But dofollow link enforces Google spiders to follow the link and index the page. So please conclude this before writing your blog post properly.
What are Nofollow Links?
Nofollow links attributes do not allow search engine bots to follow link mainly. That means if the website owner is linking back to you with nofollow attributes, it does not pass link juice. Only Humans will be able to follow the links. for ex-
<a href="http://www.bloggingways.net/" rel="nofollow" >Blogging Ways</a>
What are Dofollow Links?
Dofollow links allow Google (all search engines) to follow them and reach our website. Giving us link juice and a backlink too. If a webmaster is linking back to you with this link both Search Engine and Humans will be able to follow you. The best way to give someone dofollow love is allowing keyword in the anchor text. for ex-
<a href="http://www.bloggingways.net/" >Blogging Ways</a>
When and Where to apply Nofollow and Dofollow links?
1. For internal links its preferred to have a dofollow link as to pass pagerank juice.
2. For external links including downloading, social media or other sites its preferred to have a nofollow link.
3. Guest Posting links should be Dofollow etc.
4. Links in the Blog Comments should be Nofollow to save your Page Rank Juice.
5. Sitewide links should be No followed and many more.
Keep Note- Remember, ultimately you want a healthy balance of do follow and no follow backlinks for the perfect SEO structure. Sometimes DoFollow or Sometimes NoFollow can do the magic etc.
Conclusion:
That's it! I hope its all clear about Nofollow and Dofollow links. If you like the post and wants to stay in touch then join us on Facebook and Circle us on Google plus. If you have any questions regarding this post, please feel free to ask me, either through comment or contact us page. Enjoy and don't forgot to become a reader of our blog too!