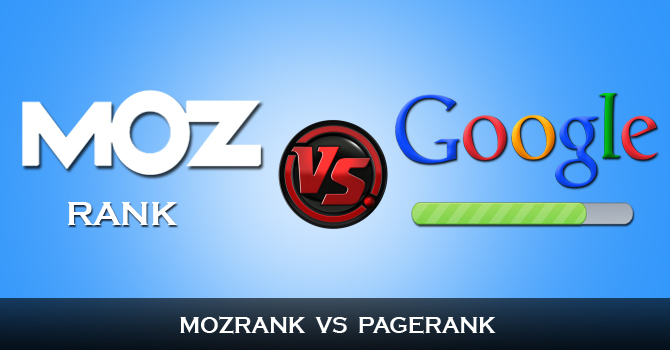 Confused between SEOMoz Domain Authority and Google Page Rank? If yes, then today I must clear this doubt. Well both are nothing rather than a search engine metrics. Your Domain performance in SERP's is being calculated on the basis of Authority out of 100 as per Moz and Your Domain rank/quality is being calculated on the basis on dofollow/nofollow links out of 10 as per Google. Therefore some FAQ's like What is Domain Authority?, How DA is different from PageRank? Is PageRank's authority is being undermined? etc are going to be discussed here. Hence you will find all the answers in this comparison chart table of Moz Domain Authority Vs. Google PageRank below.
Moz Domain Authority Vs. Google PageRank 2014:
| | |
| --- | --- |
| Moz Domain Authority | Google PageRank |
| 1. Moz DA is concerned with how a website will perform in search engine results. It is measured on a scale of out of 100. | 1. Google PageRank is a measure of a website's popularity on a scale of 0-10, with 10 being the highest. |
| 2. It is updated frequently – once or twice every month. | 2. It is updated 4 times a year after every 3 months. |
| 3. DA is calculated based on Linking Root Domains, Total Links, MozTrust, MozRank and so on. | 3. PR is calculated on the basis on incoming nofollow and dofollow links. |
| 4. Total 40 Signals judge the Site Authority. | 4. Google Pagerank is one of the factor among Google 200 ranking factors. |
| 5. Check your Domain Authority at here. | 5. Check your Google Page Rank at here. |
Final Words:
Well Google PageRank and SEOmoz Page Authority are both valuable metrics in determining link popularity. However, if Page Authority is not already the more useful metric, it is on the verge of becoming so. But don't discard Google PageRank yet. It remains the metric that is most likely to resonate with clients & remains the gold standard among link builders. Educate clients about both tools and take advantage of having two numeric metrics to use to evaluate and report on link popularity etc.