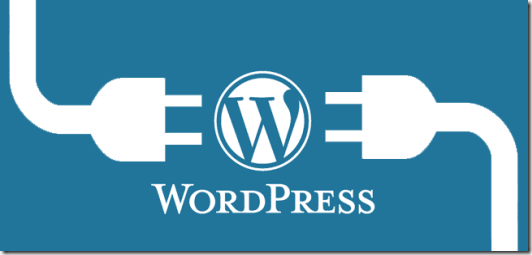 WordPress is one of the most popular tools used for publishing websites in an easy and effective manner. Over 50 million websites have been published through WordPress and the number is on the rise day by day. Whether you're a large enterprise, a start-up, a blogger or a content writer, it's important to make your website SEO friendly so that users can easily find you. Your website needs to be engaging to help you get repeat visitors.
WordPress comes with a lot of handy plugins that help you shape your website to suit your needs as well as impress your audience. Here are a few top WordPress plugins that will help you build a great website that will surely be a hit:
Most Popular WordPress Plugins for your Website
SEO Plugin from Yoast
This is a great plug in and will go a long way in improving your search engine optimization by taking care of all your posts. It handles the entire SEO for your page by adding Meta value to your home page as well as for individual posts. It also helps you control blog indexing and integrates Facebook open graph as well as the Twitter Meta data making your website friendly for SEO as well. It helps with onpage analysis as well which is one if its most unique features that will really help your website grow and get a good rank during Google search.
Contact Form 7
This is a great plugin for ecommerce websites as well as websites handling a lot contact information. With this plugin you can implement a feedback form for your website and posts quickly. You can customise your forms as well as make them easy to fill up. The forms will also have the ability to support Ajax powered submit option, spam filtering and a lot more. Now you can easily manage files and attachments and also choose which users and email addresses to send messages too. It's a great way to keep an account of your users and better engage with them.
BackupBuddy
This is a great plugin for helping WordPress beginners back up important data. One of the worst things that can happen is if your server crashes and you lose important data. This is why this plugin helps with complete backup of your entire database which also includes media library and files to keep your data safe. The data can be backed up on cloud too and what is great about this plugin is that it schedules an automatic back up for your website so you're never left hanging. The restoration of data is quick and easy and you can get your site back up in as little time possible.
Gravity Forms
This is another great form builder that helps you select your fields as well as configure your options and easily have your forms embedded in your website. You can also break your form into multiple pages as well as lets your user understand how much further they've progressed on the form. You can easily configure the settings and the description you want on the form. This isn't all; you can also limit how many forms you want to accept which will come in handy if you're running a competition on your blog or website.
Edit Flow
This is a great plugin that helps you manage your editorial in an efficient manner and incorporate them in your WordPress. You can easily manage your content monthly through a calendar and can also make threads about various comments on your posts. You also get to receive notifications and keep track of your content budget as well as keep your users organised helping them interacts with content better too.
OptinMonster
Many a time blogs go unnoticed and do not generate the subscribers as one would have hoped for. OptinMonster is one of the best lead generator plugins that helps you create forms and pop ups that help get better conversion rates when it comes to subscribers. The plugin also provides other features such as analytics and page level targeting. Its highly developed technology also allows you to display a form when a user wishes to leave your site so you can better understand the exit intent.
Make use of exclusive godaddy coupons that provides great web hosting facilities and also helps you earn amazing deals and discounts over and above cash back.
Sucuri
This is another amazing plugin that protects your website or blog from external threat. Websites can be hacked due to malicious malwares and virus and it is always recommended to keep your website protected from such attacks. Sucuri helps you keep your website secure by providing alerts and is also equipped with a website security scanner. It also comes with a feature to remove website malware. This is one of the best plugins to ensure security of your WordPress blogs and websites.
Login Lockdown
Going hand in hand with security, this plugin allows you to put a limit on the number of Login Attempts of a user and locks down the admin area for a period of time if a user is unable to log in. A lot of hackers get access to blogs by using password lists but with a limit put on the number of unsuccessful logins, this activity can be checked to some extent.
Soliloquy
This is one of the finest WordPress Slider plugins that is highly responsive to enhance user experience. The plugin is very quick and does not make the website slow like most slider plugins which can lead to a drawback when it comes to search engine optimization. It is loaded with amazing features you can try on the free version and get a hang of the plugin.
Make use of these amazing WordPress plugins that will help streamline your website and blog which will help you fetch repeat visitors and make your blogs and website popular among masses so that your website surely becomes a hit with time.
Must SEE- Top 10 WordPress Plugins to Boost and Get More Traffic
That's it! Enjoy…