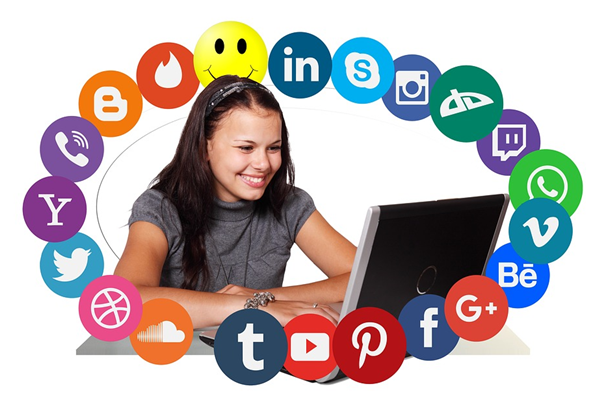 Brand marketing is not something you normally think about if you have a small online business or just maintaining a blog, but whether you think you have a "brand" or not isn't the point.  Your online presence has to achieve recognition to get any kind of traffic, which is what you want regardless of the nature of your purpose, and that is technically a brand.
That said, successful marketing of a brand depends largely on how much authority you can muster, and in most cases today that means having a good social media presence. You only have to know that marketers fully expect a 72% increase in social media marketing spending in the next 3 years, and you will realize that social media is the way to go for your own brand marketing
Do you want see an increase in your clicks and conversions? Here are two things you should know about how to market your brand on social media
How to Market Your Brand on Social Media: Best Tips
Be choosy
Obviously, with so many social networks out there, you can't begin to effectively launch a campaign on all of them. You have to choose just the top two or three networks that your target market frequents.
Millennials routinely spend 27 hours a week on social media, while Gen Xers beat that at 32 hours a week, the platforms they use are not the same. You need to know just a little bit about generational marketing tactics to identify just what platforms you should be doing your branding campaigns.
Of course, you should identify your target audience first of all. Let's take a look at some of the top possibles.
Facebook – Everyone and his grandmother (literally) are active on Facebook, whether it's keeping tabs on their friends, updating plans for high school reunions, or playing Candy Crush. FB has a wide audience base, so there's a good chance you can hit some of your target market on that platform. It may be a good idea to keep it on your list.
Twitter – This platform may not have the reach of Facebook, but it has a dedicated 300 million plus monthly active users that rely on it for up-to-the-minute updates and news on their favorite hashtags. If you succeed in getting them to follow you on Twitter, you are in a good place. Note, however, that you need to work those 140 characters quite a bit, and update regularly to keep on top of mind.
LinkedIn – The beauty of LinkedIn is that it is a "serious" social network, geared towards professionals and businesses. If your brand is also "serious," then LinkedIn is definitely something you want on your radar. A few influential connections on LinkedIn can quickly branch out to bigger and better things.
These are just three platforms among hundreds you can target for your branding campaign. What you ultimately choose will depend on your niche, so find out what it is as soon as possible!
Make your posts relevant and shareable
Social media is all about content sharing.
A funny meme, an ingenious hack, or juicy gossip are imminently shareable, so you might think your job is done when you succeed in doing that on a regular basis. However, in terms of building you brand, your posts should also be relevant to you as well as your audience.
For example, if your blog is about political scandals, a post on how to DIY vanilla extract might be shareable, but doesn't really do much to further your brand. Here are some points to keep in mind when creating social media content:
It should support your brand and what it represents. Use humor by all means, but make sure it is in line with your main message or purpose. Avoid clickbaits that can ruin your credibility, because while you may get a spike in your traffic, they are not "good" traffic.
It should resonate with your target audience. Don't waste time on creating content that is relevant but boring; you won't get anywhere with them. How do you know if a post is engaging? Do your analytics. Yes, there's no getting around that. You have to analyze what posts are getting the most clicks (in a good way), and use that as a template for creating future posts.
It should have visual elements. It takes more work to create visual content than text, but visual content tends to be more engaging and shareable than text
If you're not sure what type of content is most likely to get the job done, do a little sleuthing about what successful sites in your niche are doing to get attention and traffic.  In most cases, the posts you enjoy and share are the same ones you should be creating for your own site.
Once you identify a post you like, make a better one. You can specific sites, which aggregate the best-performing posts online at any given time. That should give you with a lot of material with which to get started.
The Takeaway: Social media – Two sides to every coin
Social media is a powerful tool in brand marketing, but it is a double-edged sword. Use it the wrong way and you could end up wasting your time, or worse, ruining your online reputation. Keep these two basic principles in mind and you should get along swimmingly.
BIO
Laura Buckler is writer and contributor for essay writing by scholaradvisor. Working as a social media marketer in the past she got vast experience in social media, digital marketing and content writing. Personal motivation is her main driving force. You can follow her on twitter.
Incoming search terms:
love display pictures for whatsapp