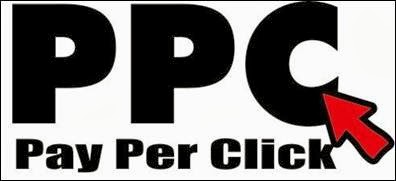 Are you looking for top high paying best pay per click (PPC) networks to make more money in 2014, then you are at very right place! PPC also means CPC i.e Cost per Click and there lots of lots of websites who are based on this criteria. Now Publishers can monetize their sites or blogs with these top PPC networks to make huge money. Here Ads revenue is calculated based on CPC set by the Advertisers. As per me, PPC is the one of best and effective way to earn revenue for your online content. Previously I had mentioned top high paying CPM and CPA networks and now its turn for PPC. Therefore today I am going to provide you a list of top 10 best high paying PPC networks or companies in 2014. Enjoy…
Top 10 Highest Paying PPC Networks for Bloggers and Publishers Online
Yes, you heard it right "Google AdSense". No one can beat Google AdSense CPC as their Advertisers pays a lot! Its being the primary source of income for many bloggers and paying such a high PPC. Here targeted ads are related to the content which increase the CTR rate and helps to earn more revenue. Persons like Darren Rowse, Amit Agarwal are earning hell lot of it from AdSense.
Media.Net is almost new powered by Yahoo Bing Publisher Network and a very strong competitor for Google AdSense. Its an invite based program and approval is quite difficult. They need traffic coming from USA, UK and Canada mainly. Media.Net shows link unit ads and CPC rates are also high and good. Minimum payout is $100 via PayPal or Bank Wire. Check out my recent Media.Net Review.
Chitika is also very popular and leading companies in Search Targeted Ads, Local ads and Mobile Ads etc. They offers very decent CPC and Conversions. Note- Here site requires Search Engine Traffic mainly and has three tier of medals given to them individually. Also, you can earn extra income through their Referral Program. Minimum payout is $10 via PayPal and $50 via Checks.
This is my favorite way to monetize our blog for good money. As Infolinks is one of the best companies in In-text Advertising and do not cover any extra space to show ads on the site. They offers very high PPC and ads are relevant according to the content. Infolinks show targeted ads for any relevant keyword from you content. You can use keyword Tag cloud from Infolinks on you site or Infolinks can be use as search ads also.
This is very old and good alternate to Google AdSense. Its a pay per click advertising networks on the internet where advertisers spend money to promote website and services on popular websites etc. Bidvertiser is free for everyone to sign up and no minimum traffic is required for approval. It also support Pop Up and slider Ads to maximize revenue. Here Ads are contextual and minimum payout is $10 via paypal.
Other PPC Websites are-
6. Clicksor
8. Affinity
9. Kontera Ads
10. Adclickmedia
That's it! I recommend to must give a try to above PPC sites.
Incoming search terms:
curveuya
H94J
positionfzj
possiblejgn
slowly1uu