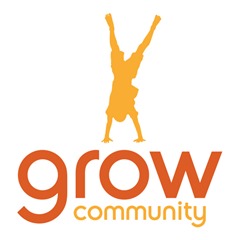 Well Community means everything to a blogger, maintaining and growing it matters most! Now in today's post, I will teach you How to Grow your Blog Community Online. Anyways You can use your own blog to create an online community centered around the interests that you blog about. Also Community includes also readers, commenter's, subscribers, registered users, guest bloggers, paid people etc. Thus they all combines to make a blog/site so successful. So always be peaceful and humble blogger to tackle with this community. Therefore without wasting much more time, lets learn how to increase/grow your Blog community at Internet.
Great Tips on How to Grow your Blog Community Online
Write. Well If you're writing actively in your blog, do the same thing in the comments you get on your posts by joining the conversations that start within the comments. Now you can also write on other Websites as well. See whether other blogs might need a little help with a few additional posts. Also, help keep the conversations going and build relationships on other blogs you enjoy.
Always Reply. Note– If someone asks you a question/query, either in the comments or through e-mails, make sure to reply when you get some time. Good responses to questions and comments can do as much to build your community as original blog posts.
Visit and Participate. If you want to build a community around your site, you need to participate in others' blogs too. Find blogs that are related to the topic areas or niche of your blog and jump into the conversation etc.
Guest bloggers. If your blog readership is up and running and you're attracting lots of traffic, you can request members of your community to help you out by guest-blogging on your site. Make sure to open registration on WordPress blog.
Try e-mail and newsletters. You can allow users to sign up for e-mail notifications when a new blog entry is posted, or you can create an additional e-mail newsletter. Also build email list for future updates and any news.
Organize contests. Everyone loves to get free stuff! If traffic is lagging and needs a boost, try holding a giveaway or contest to spur more interaction. I always play contests on my blog every 15 days.
Add Forums. Its being a great idea to have an active forum on your blog where your blog readers can post their threads and get replied by you and others asap. Its a fact that Forums can surely boost your readers engagement.
Keep Track. Always know what element of your content is most popular and what gets the most comments and responses. Don't confuse this with what people like — you want to know what people are interested in and willing to comment on. Controversial and Trending blog posts are most likely to generate conversation and feedback in great way.
Ask your readers. Giving people a way to let you know whether the community aspects of your site work for them is important, so a Contact Me page is a great idea. But if you really want to hear about how things are going, try just posting a blog entry asking people for their thoughts and criticism about what you're doing.
Be Technical. Its must to be technical and fix bugs as arrived! Communities grow and change, but they won't thrive unless you resolve issues like spam or technical problems. Also make your site navigation simple and effective i.e theme style.
Go Social Media. Its being a smart move to make your Social Media Sites Profiles and Pages to explore more about yourself in details. Share your ideas and thoughts with online people. Now bookmark your blog posts even to get traffic from Facebook, Twitter and Google plus.
That's it! Have a Great Community!