Are you Thinking of this-
When will Google 2nd Pagerank Update of 2013 rolled out?
Why Google has delayed this time page rank update?
Well today I am going to answer it all! As you all knows Google update their pagerank four times a year! But this time Google skips its second July pagerank update of 2013 due to some reasons which I will discuss later on below. Recently I have also given a Google Pagerank Update schedule of 2013-14 but eventually it doesn't works as it sounds. People are asking me hundreds of questions daily about my estimation, that's why I have written this post to clear all their doubts properly. So please maintain silence and read why Google delayed this time pagerank update. Note– Google has not says officially that they are going to skip this page rank update 2013, It can happens at any time as well!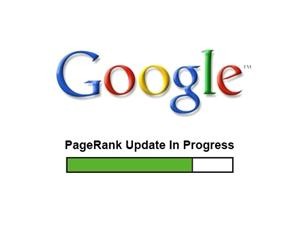 Why Google has delayed this time July PageRank Update of 2013-
1. First of all Google is quite busy in major Google algorithm changes that were noticed during the past two months i.e Google Penguin 2.0 and Payday Loan Algorithm.
2. Google wants to refine/redesign their search engine with good results. I mean punishing that sites with fake and poor quality backlinks.
3. Google wants to indicate that Pagerank is not something very funny and easy to get. Its being the money making trend of online backlink builders persons or companies.
4. They need to consolidate their algorithms followed strictly not a money making scheme. Its a true punishment to backlinks seller.
5. Now Google will update their pagerank algo thrice a year. So all you have to work hard and more to get it. Now its being tough for new blogs to get a PR soon.
How to Check your Site's Google Pagerank?
Just Visit PR Checker and type your domain name plus captcha code to check your current Google pagerank out of 10.
Also Read– Top 15 Great Tips for Increasing your Blog's Google Page Rank
That's it! I hope all your doubts are clear now and I will keep you update about Google PR when will will be rolled out asap! Also people are going to move towards Domain Authority than pagerank in coming time. Till then Peace and Blessings…