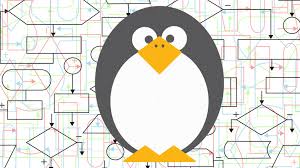 Now a days as you all knows that Google is very strict on its algorithm whether it is Google Panda or Penguin. Google continues to redefine its search engine with quality and useful content. Websites with poor quality content or uses black hat SEO techniques have most of the chances of being penalized by these algorithms in 2014. So If you don't aware of your blog penalty or which algo hits your site rankings then this post is all about it.
Find out How and Which Google Algorithm Updates Impacted your Blog?
I have founded a pretty useful tool called "Panguin Tool" that lets you know which Google update hits your blog either positively or negatively below. This tool is also known as Google penalty checker tool.
1. First of all visit "www.panguintool.com".
2. Now Login to your Google Analytics account and grant access.
3. Hence select your Analytics account and then
4. Here you see a timeline of your blog/site traffic along with the algorithm updated dates.
5. Now you can then analyze and know which algo hit your blog etc.
Note- Please Set the data range up to 3 months so you can better judge whether the traffic hike/loss is the effect of Google algorithm or due to any other reasons.
Also see- How to Recover from Google's Panda Effect- Best Tips
Final Words:
Now Once you have isolated which Google penalty is potentially affecting your website or blog you can start to analyse the cause of the problem. Its a fact that Many webmasters set off in the wrong direction from the get go, so please make sure you take time to understand why the site dropped before taking any action. That's it! Enjoy and Please share this post.