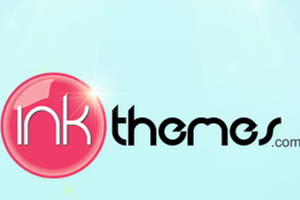 This post is all about InkThemes. As we know that InkThemes is the attractive plus one of my favorite WordPress themes providing company. I was searching for some SEO optimized good WordPress themes, where I came across the result where i saw InkThemes Reviews which searching on Google, I started read that InkTheme review plus checked over the main official site. I found it interesting. In this article I would like to share some interesting facts about InkThemes, prons and cons of InkThemes, what is the success story of InkThemes? and which are the people behind this project. The themes can be categories in many ways, one of the important types of themes are premium themes.
InkThemes was establish in 2011 and started out with just 3 employees. But today they have a strong team and a very talented people along with. We already know that free themes are ok type, it does not include any advance feature, You blog become simple and not so attractive, you have to adopt some WordPress themes for your blog or website because it gives an overall attractive layout to your blog. WordPress themes are always latest in fashion.
With the help of this review, you can see how it works, even when I read the article related to InkThemes on web, I am little bit shocked to see the feedback's of the audience regarding its services. Buying low based themes at high cost is little bit sad, but InkThemes is the powerful tool which provides the best themes to your blog or website at reasonable price. Have go through with this full post, I am sure you will enjoy it.
Features of InkThemes
1)  Beautiful Themes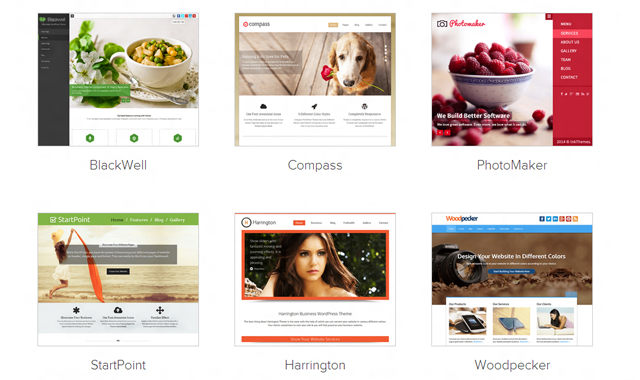 It provide the best and unique WordPress premium themes, which you can use for your blog. As we written above that free themes are ok type, they doesn't include any advanced feature, all in all it is just simple and very common. But InkThemes is the only site which provide the WordPress premium based themes.
2)  Responsive
It is highly responsive themes, it works very well and fine in all platforms like mobile, tablets & laptops etc. Today with this moving generation people have started using phones and tablets. Due to which now it is more important for us to keep user friendly.
3)  Reasonable Price
People generally buy themes at very high cost. They didn't know much about HTML coding, even they doesn't have much time to learn it, so they just buy themes at high rate, but InkThemes provide the WordPress premium themes at reasonable price.
4)  High Demand
People generally buy those themes for their blog or website which having high in demand, also looks attractive and unique. This provide the WordPress premium themes which are user friendly and anyone can easily access it.
5)  Customer Support
Those who are familiar with its features, they know about its services. For anybody who is using theme for the first time may face problem. But they have provided perfect solution for this too, you can take help from customer support as well as post your questions in the forum too. It provide the 24*7 support service and instant reply.
Benefits of InkThemes
It provide a large selection of themes and templates.
24*7 customer support service.
Easy theme setup, user friendly and customization.
It is also a mobile friendly.
Themes designed with local businesses in mind
It also provide the trial (version) theme. If you don't like the theme, you can change by the time.
How to Install It
You can easily Install this WordPress themes by following this steps. You can easily install just by clicking on one single button. It is user friendly, so you can easily operate it and know its operations. Follow this steps and install any kind of themes and enjoy!
Go to <<< Dashboard <<<< Themes<<<< Add new<<< Upload<<Activate<<< Done.
Pricing Details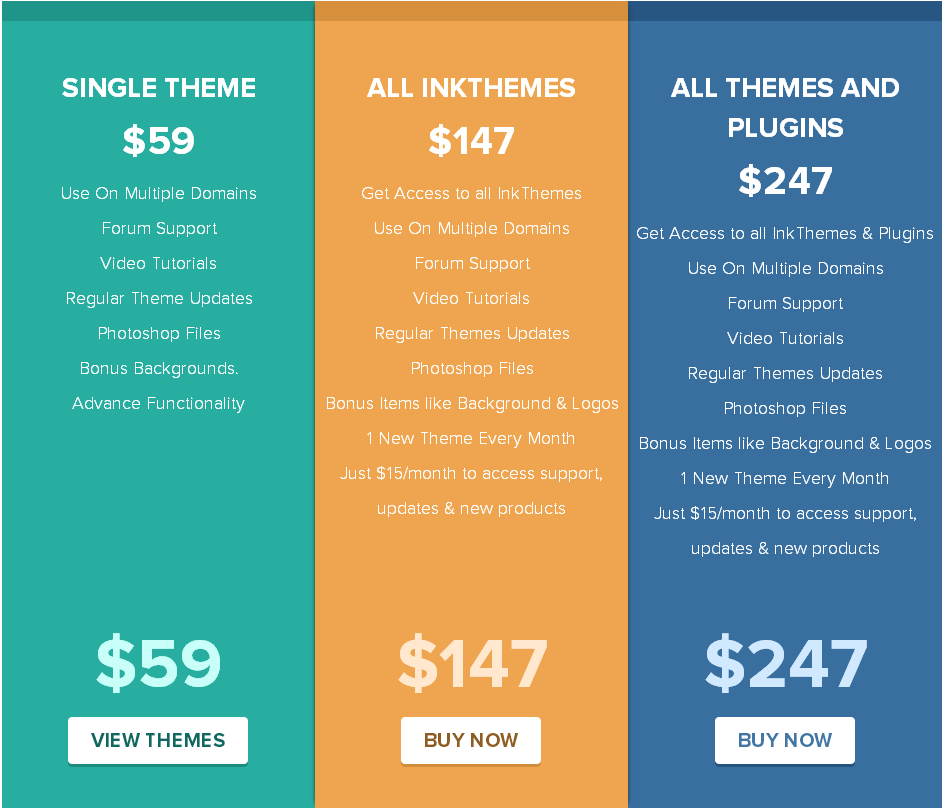 What you get at InkThemes ?
The designed themes are quick to setup and easy to install. These are the designed themes which are used by people in more than 97 countries across the world. They have a huge collection of WordPress themes and templates for you to build your next Directory Site, Classified Site, eCommerce Store, Landing Pages, Appointment Booking Site, Video Platform, Business Sites and much more. Explore our themes and plugins to know more.
In the end, I would only say that InkThemes is the best service which provide the best themes to your blog at reasonable price. Also I believe that InkThemes is perfect for web designers or bloggers who build websites and blog for local businesses or want a wide selection of quality themes.
InkThemes, serving over 20000 happy clients globally, provides very high quality Premium WordPress themes with a wide range of classification etc.