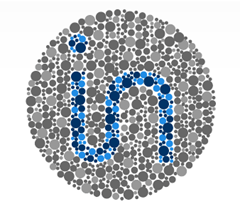 When I started my blog and wanted to earn money from that, than there is only one option I have seen that is Google Adsense. But Google Adsense is not so easy to get. Only 30% of application get approved by Google Adsense. It is not easy to get. So I searched for another best adsense alternatives and my searching ends on Infolinks. Yes! Infolinks is one the best alternative ever. I started blogging career in 2012, and the first advertising network I used was Google AdSense. Thereafter, I started looking for other blog monetization programs, and than I came on Infolinks. But the question arise can I use Infolinks with Google Adsense or not? This review of infolinks include introduction, features, cons and pros, how it is beneficial to blogging and bloggers etc.
With the help of this post I would like to share my views on Infolinks and Complete Infolinks Review of 2015. Hope you all like it!
Introduction:
As we all know that Infolinks is the best source of Bloggers and website owners to monetize and boost their blog a nd website for the advertisers to reach their targeted audience. The minimum payout is $50, and payment is possible via PayPal. It also delivers various advertising products like inframe, intext, intag etc.
Also SEE- High Paying Sites to Make Money from In-Text Advertising
How to Join Infolinks
Just follow these 5 simple steps and you will surely get an approval of Infolinks. These steps are easy to follow, Make sure you read it completely and than integrate. Follow the steps number wise, and make sure when you perform it, fill the application form carefully and read it twice. Best of luck!!
Step 1: First of all visit the Infolinks site and click on the "Join Us" or "Sign Up" button.
Step 2: After that a fill up the basic details like your website or blog URL, Create unique username and password (must contain atleast 8-12 words plus numeric value also) etc.
Step 3: Than they will review your application form and check whether your profile is valuable or not. After that they will let you know about it within 24 hrs.
Step 4: If your application gets approved , now you just need to visit your dashboard and create ads as per your requirements. After logging in click on "Integrate" . Integrate button offers integration facility for all the major four CMS i.e, WordPress, Blogger, Drupal and Joomla.
Step 5: Now, its time to create ad units and monetize your blog and website. Just visit your infolinks dashboard and hit the "customize" button.
NOTE:- If you are a WordPress user, then you can simply integrate using a plugin, you have to just install a simple plugin.
Features Of Infolinks
Easy Approval
You will easily get approved by Infolinks. It does not have any strict terms and conditions. You will easily apply for this Adsense alternatives. It takes only 2-3 working days and easily you get approval. It dose not take huge time to get approved. So its the best feature among all, you can fastly get approved by this.
Must SEE- 10 Instant BuySellAds Approval Tips- How to Get Site Approved
Monetization
You can easily get monetized by this adsense alternative. It not only make your site looks attractive, rather it also brings lots of traffic to your blog and site. It fully monetize your website. It provide an exposure to your blog so that people will get more engage with your website. Users will get extra data and search more keywords related to your site niche.
Money Withdrawal
You can make huge money with the help of Infolinks. Infolinks are the only adsense alternative which does not require any hard and fast rule to get approved. You can easily withdrawal your money within 45 days. Users don't need to wait for cheque for very long time. Users mostly use Paypal to withdrawal their money. You can withdrawal your money via different sources like-
ACH ( For U.S citizens Only)
Paypal
Bank Wire
Echeck
Western Union
Payoneer
It includes different types of ads like infold, intag, intext, inframe etc. You can choose any of these ads and make your blog looks attractive. So lets know more on it below.
Infolinks Referral Program- News!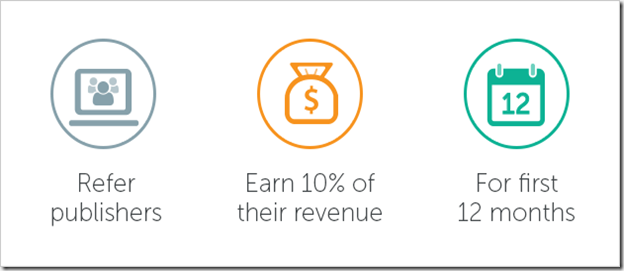 The referral program is quite simple. You simply have to refer new publishers to Infolinks and earn minimum 10% of their revenue for 12 months. To get started with new Infolinks Referral Program, you need to have an Infolinks publisher account first. If you don't have one, create an account right now.
Note- Once your application is approved, you need to login to your publisher account and in the menu, you will see a tab that says "Referral". Thus your referral link will look something like this:
http://www.infolinks.com/join-us?aid=YOUR-REFERRAL-ID
So Right now, their referral dashboard shows only number of referred publisher, and I hope to see more data in coming days. Therefore what are you waiting for, Promote your Infolinks referral id through Banners, Reviews, Blog Links etc and Make Huge Money. Till then Best of Luck.
Do sign up for Infolinks Referral Program and let us know your views about it.
Conclusion
In the end I would like to say that Infolinks is one of the best in-text advertising network and lots of users already liked it. You should also try it once for your blog and website. I am sure you will enjoy its features. It gives a professional look to your site. It provide different types of ad services. You can adjust the ads anywhere in your blog. According to my point of view, you should try it once, because you will get the approval easily.
Infolinks is an online advertising platform which offers advanced In text advertising products for publishers, advertisers and brands.
Incoming search terms:
aloneu2j
joinedrm5
known16v