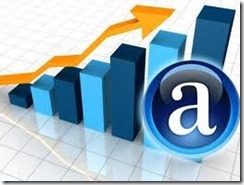 Well One of the important thing matters to bloggers is good Alexa rank. Sites/Blogs having better Alexa rank should given more priority than others. Companies and Advertisers are in search of sites with less Alexa rank to offer their schemes. I have seen many bloggers updating their blog content regularly but their Alexa rank not increasing. Its all because of poor or no knowledge. So today I must tell you the secrets to improve your Alexa rank in 2014 in less than no time just below. Enjoy and Have a deep look at below!
How to Improve your Alexa Rank in 2014:
1. Update your Blog Content Regularly
Its very mandatory to regular update your blog content including blog posts. Write about 2-3 quality posts per day and enjoy boost in your Alexa rank with time. Note- Always try to post article at same time which you post previously.
2. Set a Fixed time of articles Posting
This is one of important thing that 90% of bloggers don't know. Bloggers post their articles anytime anywhere but this is the biggest mistake of theirs. Always set timings for blog articles posting which will surely increase your Alexa rank because Alexa checks the frequency and timing of blog pinging properly.
3. Install Alexa Site Stats widget in your blog
As I already said Alexa counts only those hits which comes under their system. So its an great idea put an Alexa widget on your blog. Now you can put this widget on your different blogs to improve alexa rank fast.
4. Learn from your Analytics
Yes this is very necessary. Always try to learn from your Analytics. See from where did you get maximum traffic, search analysis, bounce rate etc. Improve your site bugs and get go viral.
5. Download Alexa Toolbar to your PC
Download and Install Alexa Toolbar on your browser and also ask your friends, visitors to install toolbar on their browser too. This will help your site to get more leads.
Download Alexa Toolbar for your browser.
6. Make Alexa your Homepage
This is a cheap but working trick. Note- Alexa also ranks site according to click falls on that site stats. So if you set Alexa your homepage, clicks will be more and Alexa guarantee update your site with improved results.
7. Ask your readers to write a review on your site
Review is very important to show off how your site looks and works. Ask your readers to write a review on your site and rate full 5 stars as well. This will tremendously increase your Alexa rank.
8. Claim and Certify your Site
Sometimes its get difficult for Alexa to crawl your site. So its your duty to claim and certify your site by verifying it by adding meta tags or uploading a .html file to your server etc.
9. Get Go Alexa Pro
Now with Alexa Pro, you can better list your website with 5 Keywords, full description, title tag, owner, contact info and many more. Prices are available on their official site. You can select various plans.
10. Care about your Backlinks and Traffic too
I must say Never forget this point. Note- Alexa ranks is directly proportional to the backlinks and traffic you get. More will be your site backlinks and quality traffic better will be your Alexa rank. That's it!
Also see- Learn How to increase your Web Traffic?
Incoming search terms:
alexa rank improvement fast
uppergeq
teamuiz
silverxi3
shootmm6