Post Title: The Importance of website analysis in SEO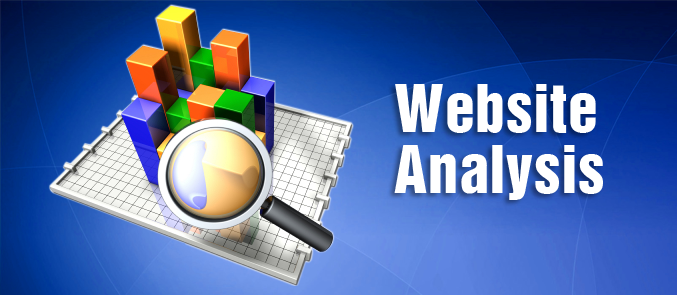 SEO is the most well known strategy to promote a website and business online. It helps a lot of business owners succeed in their industry by having a lot of potential clients inquiring about a specific services that the website offers. However, in order for a website to rank well and perform well in search engines, there are some critical factors that each website master should focus on.
Analyzing a website is not an easy job but not that really hard to perform as well. There are only few important factors that you should identify before you launch your website for off-page optimization. These factors that you are going to find are the violations or not recommended SEO on-page approach by search engines to make a website search engine and user friendly. To make your website appealing and attractive, you need to find the following to ensure that your website is not violating any rules of search engines:
Too much Header Tags – Having header tags on each pages of your website is helpful to emphasize your focus topic and to give weight on the headline of your article. But if you abuse using header tags on any single page of your website, this can bring negative SEO practice to a website which can affect rakings.
Keyword stuff – This may seem pretty old and classic in SEO especially if you have been in the industry for a quite time but keyword stuffing is one of the most critical factor that you should look at since it is one of the reasons for penalties and cause of poor website performance in search engines.
Doorway page – Analyze your in-site linking and investigate if your website has so many outgoing links pointing out to a single domain. Having a few outgoing links pointing to another website is fine but if your website was designed to have massive outgoing links to a single domain, it can affect your website which can result to penalization by search engines.
No Meta Data – This may cause search engine confusion as Meta data are being used by search engines to identify what specific page of your website is about. Also, keep in mind that you must not duplicate your meta data as this may lead to serious SEO issue on your website.
Hidden links – This type of links are quite dangerous in search engines perspective. Hidden links are not visible for humans buy crawlable by search engines. In this method, the only objective of hidden links is to benefit from link juices that are flowing within the website.
Cloaking – Having two different version of a website is considered unethical in Google's point of view. Showing a different version to real visitors and different to search engine bots may cause penalties which can affect a website rankings.
URL format – There are two types of URL format for search engines. However, the more advisable format of URLs is readable which means, urls with no characters, id and confusing symbols. Readable urls are recommended by search engines as these are user and search engine friendly.
The essential of making a website crawlable and readable by search engines and users is very crucial as it will affect on how your website is being reached by your target audience if done in a wrong way. But by following the guidelines of search engines, it will help your website rank and perform well in your market niche.
Author's bio:
Kimo Rawlins is dedicated to keep his blog updated to provide unique information to his readers. He is also managing his website about hosting review to present relevant information to people who are planning purchase website hosting services.
That's it! Enjoy and please share your thoughts in the Comment Box.