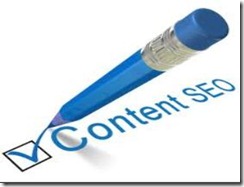 To get higher rankings in SERP's your blog post must be highly SEO optimized and well executed! You have seen some blog post with little content ranks much higher than any other ordinary post due to proper SEO techniques applied. Its all game of keywords and some knowledge. Hence it should be must that your post is SEO friendly to attract more visitors from search engines. So today I will teach you that How to Write a SEO Optimized Blog Post in Blogger as well as WordPress just below. Have a look!
How to Write a SEO Optimized/Friendly Blog Post in 2014:
1. Put Popular Keywords in Title
Its a necessary condition for your every blog post that targeted keywords should be placed in its title. Search engine search data as per blog post Title first. Avoid using unnecessary keywords in your post titles that may kill your SEO. Always make sure that your blog title is short and effective (keywords rich).
2. Optimize your Blog Permalinks
Always make sure that your blog post permalink is SEO friendly and place only important keywords in that. Make it short and keyword rich like that www.bloggingways.net/write-seo-optimized-blog-post etc.
3. Must Use Headings in your Post Content
Proper use of H1, H2 and H3 Headings where necessary for writing your blog post. Search engine robots will look directly at these headings first and judge data. Headings also makes your words beautiful and SEO optimized.
4. Write more than 300 words
According to Google Panda effect, blog posts data less than 300 words will be punished. So its must for you to write more and avoid short posting. By doing this, your blog posts must be saved and never be killed in SERP's.
5. Keywords in Description
It is the unseen elements that a lot of people forget about – but are usually very valuable. Now it has been said that Google do not give any weight to the meta description of a page. But I think any time the keyword is used is an added boost – plus, there are plenty of search engines that do still use meta descriptions etc.
6. Add Keyword phrase to first and last sentence
This is one of important aspects of SEO optimized blog post. Add your keyword phrase to the first and last sentence also… If you are targeting just a word, then by all means make a phrase with it.
7. Provide ALT Tags in Images
Please note that search engines find images with ALT tags not image title or any other thing. So its must for you to provide a ALT tag to your post images same as image title. This will boost your image search rankings in Google.
8. Avoid keyword Stuffing
Keyword Stuffing means using repeated keywords again and again to increase keyword density in blog post. Webmasters think that this should increase their post rankings in Search engines but they are wrong because from now these type of posts will be punished and marked as spam as per new Google Panda update.
9. Interlink your Old Blog Post
Inter-linking your old blog posts/pages in new post is also very important for high quality Page Rank flow of juice. Maintain a balance of Hyperlinks and enjoy every bit of it etc.
10. Use Google Insights to Find the Best Search Terms
Never play a guessing game about the best tags or search terms to link or put in your post's title. Since Google is the most popular search engine, it makes sense to focus your efforts there. Whenever you're not sure which terms to go with, hit up Google Insights, a web-based tool that compares the popularity of any search terms you want to know about.
That's it! Round up!