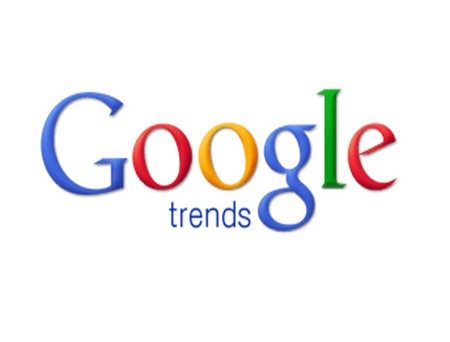 If you have just recently starting to think about indulging to business, it's a best thing to play around with a new Google tool that laid a bit of possibilities that will really suit best whether for a profitable or non-profit businesses. What we are talking about here is Google Trends. It has already been available and being used by many since last year, however, there are awesome new features that have been added on it as time goes by.
Understanding what Google Trends is all about
Google Trends can be considered one of the most favorite Google Lab's tools and has now becoming the best and efficient tool that anyone can get or utilize just for free. These days, businesses, whether profitable or non-profitable can get exceptional advantage out of this tool because it is very useful for making any kind of analysis and research.
Google Trends has these fantastic features that allow you search in a form of a single word, term and even a phrase and provides you details and results of search volume. What you need to understand is that you are not going to see the figure of how many people searched that certain term, what you get instead is a graph that shows the popularity of the term/word or phrases being searched over time.
Why is there need to use Google Trends?
It would really help that you should know why you have to use Google Trends. The answer seems to be very simple, you ought to use it for the reason that tracking past data for global searches volume is tremendous and has a lot of advantages. See the big difference, just doing a standard Google search for keyword rich is surely but OK, however, when you are then going to do a search for a particular person, topic, product or industry, you are by then putting your searches into the history context.
What are its uses and how to use Google Trends?
To give you further ideas, here are some tips on how to use Google Trends:
Keyword Research – this is one of the most important and basic aspects of SEO and that the overall search process is all about the keyword. But what really is a keyword? This is a word, term or phrases that customers are using to be able to find what they are looking for (topic, product or services) via search engines. Through Google Trends you'll be able to identify which keywords or set of keywords are popular and you will see with it some suggestions for similar or related keywords. The information that you will get is very helpful as you can use it in optimizing your online properties. Also, you can make out a SEO friendly content for your site or blog.
See- Beginners Guide on How to do a Powerful Keyword Research?
Branding, Industry Monitoring – Though it's not a guarantee to work on for all business because of low volume searches, Google Trends can be a great way to know if people are just searching only for you or also if they are also searching for your competitors. Thing is, you can search for other terms that are related to your business or industry, that way you can see what people are up to and what are they talking about.
Sentiment Analysis – here comes the trickier one. It is important to remember that when you have high volume search, it is not always having good things. It may sometimes be related to some negative things.
Trend Research – it would be a lot easier to search if you know what you are trying to look for, meaning, you can easily search on what seems to be trending. This could be possible for both general and pertaining to industry where you are in. It allows you to see what's the latest buzz and that might help you serve as your preference in your marketing campaigns. More to that, as you keep your search for particular things or things in general over time, you will most likely to see and identify seasonal trends.
Content Ideas – while you do your search, it would be possible to find variety of trends and even related terms. This could lead and give you more ideas for your content ideas, regardless of whether they are for blogging and for social media platforms such as Facebook or Pinterest. Always remember that unique and relevant content is one of the best forms of SEO.
So, now that you have the idea on how to use the Google Trends, you may want to try your skills in using the tool. Check out and see your keyword position in google and at the same time, find out what other terms are being used by searchers when trying to look for you. That's it and Please bookmark this article!