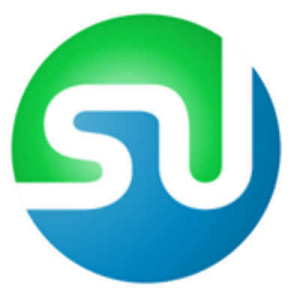 Are you done with Facebook and Google plus, so next its time for Buffer and StumbleUpon to Promote your blog or Website posts to get some massive traffic easily. One of the Most important aspect is to share and post our valuable content at there (Social media sites) and get some links for the traffic which can help you get some real referral visitors.
As you all knows that StumbleUpon is counted among the best social media network websites ever over 12 millions of users active on it and on the other side Buffer an awesome social media management tool which can help you schedule the timing of sharing your posts on networks such as Google+, Facebook, Twitter, and LinkedIn etc. So lets learn that How to use Buffer and StumbleUpon to promote blog posts and website.
How to Use buffer to Promote Blog Posts or Website?
1. First of all Click on the Buffer Login button.
2. Now create a buffer account at there by filling out the form or you can also sign up with your facebook, twitter profiles and then click on "Schedule", you are asked to schedule the time(s) for sharing your blog posts for the next week.
3. Well Lastly after fixing day time and sharing posts, Go to the top left hand corner of the page and add your link there along with a brief description of what you are writing about.
4. Extra tip- You can also check your post sharing stats at the Buffer Analytics and install its add-on's on your favorite browser. Enjoy…
Is Buffer is Enough to Promote Posts?
Yes its definitely, you can enjoy some of its great paid advantages of buffer at only $10 a month. Now Get Go.
How to Use StumbleUpon to Promote blog and Get Some Traffic?
1. Seed Your Pages/Posts
Like Pinterest and others, StumbleUpon allows you to either keep sharing content or to create your own. By creating your own content, you not only provide value to the site but you also get the opportunity to promote your own site as well. Don't forget to Seed your best content with better titles and descriptions to improve the chances that it will be shared.
2. Add a Lot of Friends
I loved this most, adding and finding friends is my one of the biggest hobby ever. It learns your preferences and recommends people with similar interests for you to follow and add etc. The more you add bigger is your circle.
3. Make Sharing Easy and Active Participant
Like other social sites features, StumbleUpon also provides you handy sharing buttons for users to easily "stumble" your content. So don't forget to include these buttons at the bottom of each of your posts and your homepage. Also try to be active participant at StumbleUpon, comment and share other posts so they will do the same for you.
4. Add RSS Feed and Social Media Networks
Never forget to include your blog feed address and social media networks at StumbleUpon. This will even let your profile looks better with some informative links. All Done and now grab some tons of traffic directly to your site or blog!
That's it! Please share your feelings and doubts with us at the comment box below.