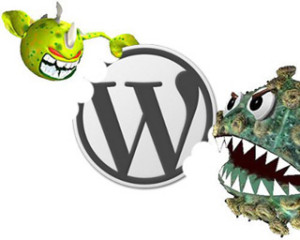 In this mighty world, there is around 33% of the files exits which contains Viruses and other Malware too, same goes to WordPress system/themes and plugins. Now a days due to tremendous ratio of WordPress users, online viruses also increases so we must scan it for our betterment. As you all knows that scanning is must for good and better Security. Hence today I will clearly mention some 2 ways to scan your blog for such Viruses. Have fun with Security.
How to Scan your WordPress Blog for Viruses:-
For this There are 2 Methods as given below. Read them Properly before implementing,
#1. Antivirus for WordPress – Plugin!
Antivirus for WordPress is a easy and safe tool to protect your blog/site install against exploits, malware and spam injections by scanning your blog theme templates etc.
Features:—
Virus alert in the admin bar
Cleaning up after plugin removal
Translations into many languages??
Daily scan with email notifications
Database tables and theme templates checks
WordPress 3.x ready: both visually and technically
Whitelist solution: Mark suspected cases as "no virus"
Manual check of template files with alerts on suspected cases
How to scan your blog with the Antivirus plugin?
Just after installing and activating the plugin, go to its settings and click on Scan the theme template now and then wait for some time to complete scan. Now you will know whether your template is safe or containing some viruses.

Now for that, Just login to your cPanel and under Advanced tab, click on Virus Scanner button and then scan your entire Home Directory for viruses. Once you have scanned all the Directory, now check viruses if found and fix them as soon as possible. Note- Keep an habit to scan your blog weekly and took necessary backup's every time. That's it!
Have a nice day!