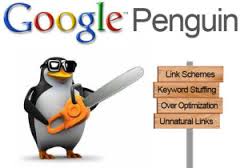 If you are the one like me who is continuously suffering from 30-40% traffic loss from last month, then this post is for you! I noticed many bloggers complaining about lost Google Search Engine Traffic and Searching for How to Recover their Lost Google Traffic. Its being habit of Google to bring day by day change in their algorithms and redefine their search engine results, but this time the loss of traffic is unpredictable because no update takes place. Hence forget it, and See this post carefully to recover your lost Google search engine traffic fastly.
How to Recover your Lost Google Search Engine Traffic?
1. Identify Low/Poor Content
Well if you are publishing guest/sponsored posts blindly, then you might be the victim of Google bots. Also try to delete all poor data, i mean low quality content, over optimized post, short post for this traffic lost sake. I hope this will help you to regain again your original traffic.
2. Clear Unwanted Results from Google
This includes deletion of your site tags, categories, achieves, etc from Google search result which may lead you to a straight Google Penalty. So if you are not familiar with that, read my this post on-
Fix for WordPress Duplicate Content Issue for Better SEO
3. Use Disavow Tool
Hmm… Generated a lot of bunch of Backlinks in short time or with over optimized anchor text, Now its time to use the Google Disavow tool and make your .txt file uploaded with your bad backlinks linking to your blog etc. This will safe you from Google Penguin.
4. Fix Crawl Errors in GWT
Well dont forget to check your Crawl Errors in your Webmaster tools and fix them as soon as possible by either 301 redirect or de-index them from search results. This will help in Less bounce rate and 404′s also. Note- Google hates that sites which are full of broken links etc.
5. Do Deep Research
If above of the methods didn't work, then its must to re-search everything from scratch. Now you can use popular tools PANGUIN TOOL 2.0 to check any penalty on your blog or site by authenticating Google Analytics account! Also avoid any type of Black hat techniques you adopted.
That's it! Enjoy and also from Now onwards, this blog is regularly being updated because my exams are over and out. Stay Tuned…