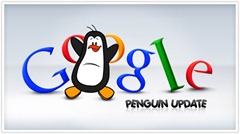 2012 is an great year of launching of many Google Algorithms. Recently I had shared an article on How to Recover from Google Panda Effect, it helps a lot of people to get recovered soon. But Now Google Panda is not only the problem of bloggers as Google also unleashed their another animal known as Google Penguin. The update is aimed at decreasing search engine rankings of that websites which violate Google's Webmaster Guidelines such as using black-hat SEO techniques, keyword stuffing, cloaking, participating in link schemes, deliberate creation of duplicate content etc. Recently this update has killed many blogs and websites which were ruling the search engines in terms of post ranking. Once you may hit by this Penguin penalty, your blog gets drop of traffic and eliminates from SERP's soon. So lets learn on How to get recovered from this Penguin Penalty with the help of Infographic just below.
Google Penguin Recovery Tips:

From the Editors Desk:
I hope all you will enjoy reading this Infographic and must apply these recovery tips mentioned above to your blog if you get hit by Google Penguin. To check whether your website is affected by Penguin or note, then please use Google Analytics for that and see your traffic changes. If you find your website getting disappeared from Search results or PageRank dropped then it may also the symptoms of Google Penguin Penalty. In the end I must say Follow SEO tips and techniques strictly to save yourself from these Algorithms. That's it!