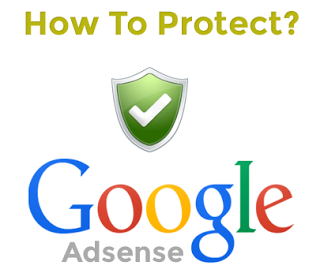 Do you get Banned? or Trying AdSense Alternatives, Well If not then must read my today's post on How to Protect your AdSense Account from Invalid/Fraud Clicks or Bots. As you all knows from last 10 years, Google AdSense being the best and high paying tool to monetize your site or blog. Therefore they have very strict policy and action. Hence there is always a fear of getting Invalid clicks or the Click Bombing on the adverts which can make loose your lifetime account easily. Note- Guys like Zac Johnson and Theodore also loose his account earlier! This is because of their unawareness, so this is highly recommended that you won't make such mistakes and keep your Adsense Account safe and secure by following my tips below on protecting adsense account from these invalid clicks.
Best Tips to Protect your AdSense Account from Invalid Clicks?
1. Track your visitors , Understand your Ad Traffic
Always keep an eye on your AdSense account daily that Visitors are coming from which country and traffic sources. If you found that clicks are only coming from one source or single country then must know that your AdSense account in danger!
2. Low CPC
Its an another factor to determine fraud Ad clicking. Now If you detect any country from where clicks have been done but CPC from there are very low then it simply means that your Adsense Ads are no more safe. Like for example, you are getting only $0.02 or $0.04 CPC.
3. IP Address
See if you are getting unusual clicks on your Ads, then first of all you try to detect the IP Address of clicker and if you successfully detect those IP's then just block them to showing Ads so that they won't see your Ads and this way they cannot click on your Ads etc.
4. Stop Showing Ads
If you're unable to track the IP address from where clicks are being performed then you must stop showing ads your Adsense account which makes you safe for sometime. Now after taking some short break, put you ads again on your website.
5. Use WP Plugin Ad Logger
Ad logger is plugin that detects the Click bombing on Adverts and Blocks the particular ads on which it detects the false or Invalid Clicks. This will not show ads to that person who is clicking continuously on your ads.
6. Privacy Policy Page
Privacy Policy always tells about legal things on your website or blog. It also tells what kind of information you record from your visitors. For assistance, you can check our Privacy Policy page. In your Privacy Policy page, don't forget to mention privacy policy as well as terms and conditions of Google AdSense.
7. Show ads to Search Engine Visitors only
I think this is the best way to protect your account ads. Your ads will be shown to only those visitors who come from the Search Engine. This will give you a huge relax because if someone is visiting by Direct or Referral traffic than , the ads won't be shown.
To know more on How to Implement this, visit WPBeginner
8. Tell Google about Invalid Clicks
If none of the methods mentioned above works, then Its highly recommended that you tell Google about this happening! Tell everything what is going inside your AdSense account to Google in long. Now Google have separate section to report invalid clicks, Click here to open Google's Invalid Click Form.
Also Read- Best Tips to Prevent your Google AdSense Account from Getting Banned
That's it! I hope after following my these tips above, you can easily prevent your Google AdSense from getting Invalid or Fraud Clicks in the future.