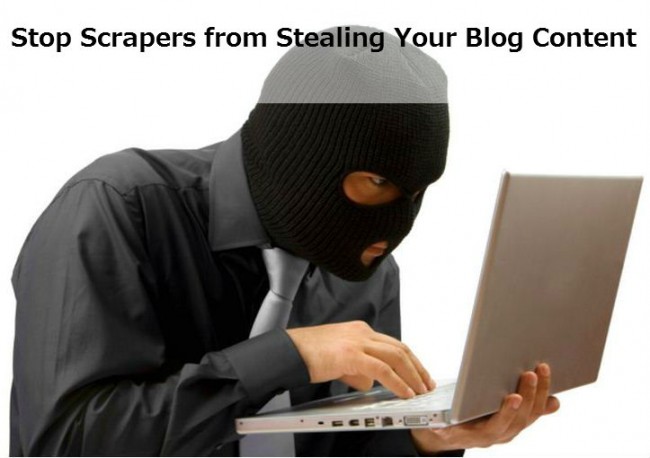 If you have an decent blog and getting good amount of traffic then It might be chances of getting copied your blog post content every day by day. There are lots of owner of Spam sites which are doing this and finally got punished by Google Panda. Now a days its a huge problem and It's very frustrating to see that someone is stealing your content without permission, monetizing it, outranking you in SERPs, and stealing your audience etc. Thus RSS Feeds are an excellent medium to get updated about the latest happenings on the Internet. Every blog does have it and whenever you publish an article, the RSS feeds is updated and the people who've subscribed to your feeds will get notified about the same via email. Therefore it is very difficult to fight with these content scraping people or blogs, hence today that's why I came up with this post to stop RSS Feed Scraping.
How to Stop RSS Feed (Content) Scrapers?
1. Must Use these great WordPress plugins like
a. Pubsubhubbub– This WP Plugin will instantly ping Google whenever you publish an article on your blog. This sends a strong signal to Google that you are the original author.
b. RSS Footer – It will add a little disclaimer at the bottom of posts in your RSS feeds which will help you to gain backlinks also. By doing this, let Google and other search engines know you are the real authority.
c.Simple Feed Copyright– Adds copyright notice at end of articles in full text RSS feeds, with back links to the blog and original article.
2. Always use Summaries of your blog Post
Now Instead of posting the full article that you want to add to your site, post a small snippet of your article. A short summary will still have some of the content you want to post, but it can't be scraped by bots because the reader has to click on the post to open it and read the full article.
3. Add Hotlink Protection
Not only do thieves take your blog post or Feed content, they also steal your images too. When an entire article is copied from your site and posted on another site, it usually comes complete with the images that you have posted within that article etc.
4. Send Copyright Notice to the Scrapers
If the scraper site has got a contact page or an email ID published on the blog, simply send a copyright notice to him with a link to your copyright policy. This works in most of the cases as some scrapers will remove your content, fearing lawsuit threats.
5. File Spam Reports
Google has to be appreciated for taking this crucial step to ban spam websites from its indexing. In such an attempt, they are requesting users to fill this special form and report such web spam. You can also file a DMCA request and track your DMCA requests from your Webmaster tools dashboard.
Note– In order to find the exact content scrapers, you can take help of Google search engine, Trackbacks, Webmaster Tools and Feedburner Uncommon Uses.
All Done! Have a nice day and please Comment below!