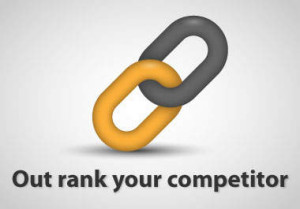 Huh! After a long time, Today I am going to write this article. Last week is my worst week ever as Suffered from huge back pain and now recovered a lot! Ok forget it, lets focus on moving further and apologize for not being active. So today I will let you know that How to Outrank yourCompetitors in Google Search and Rank No #1 at Google or any other search engine easily. Its an true fact that to outrank your competitors and rank on top, You just have to be better than your competitors. If you want to get an rank over another website then you must have to beat it using the following On-Page and Off-Page SEO factors listed below. This article is damn good for niche websites who wants to rank no.1 in Google by outranking others. Note- Ranking on top of Google means more exposure, more traffic and more money. So please watch it carefully etc.
How to Outrank your Competitors in Google: Complete Guide!
1. Content is King
Beyond Everything, Content is still the King! In 2014, ranking through SEO is truly impossible so that's why Quality Content is needed. Well This is the Number 1 factor for outranking your competitor easily. But make sure that the content needs to be original, unique, In-Depth and relevant. So try up to write more by taking your time and more pages/posts are not necessarily which make you rank first etc. Hence create epic Content that speaks itself and stand out from the crowd.
2. On-Page SEO
Who can't ignore this factor i.e On-Page SEO. Well try to make your content SEO rich, I mean adding meta tags and description, increase keyword density, bold primary keywords, use H2,H3 tags, add ALT tag to images, anchor text optimization and many more. A perfect combination of rich content and on-page SEO makes you on the top of Google Search. But be careful of black hat SEO tactics and never adopt them to stay away from Google penalty. As per webmasters, SEO is the main backbone of every content.
3. Build Backlinks
This is one of the main and strongest factor for outranking your competitors. Try to make more and more backlinks to your site but Quality one. Your backlinks should be from Authority websites and high PR links etc. So just build backlinks through Guest Blogging, Blog Commenting, Profile websites, Social media links, Forums, Q&A sites and many more. Take your time to build up these and never do in hurry otherwise Google will caught you. Do not target single keyword through backlinking process and try to change it as per.
Special Tip: To outrank your Competitors, analyze their sites through Opensiteexplorer, Ahrefs, Majestic SEO or any other. Now after it, check their backlinks section and do make your backlinks there where your competitors have.
4. Social Media Shares
Well this is also must! After Google Hummingbird update, Google gives more preferences to Social Media Shares. This should be considered as Off-Page SEO. Its your first duty after writing blog post to share it among popular network like Facebook, Google plus and Twitter etc. Rather than exposure/visibility/SEO, This will also gives to more traffic enough. So its my humble request to you to must follow this Social trend to outrank your competitors especially Google +1 ones!
5. Domain Age and PageRank
Factors like Domain Age/Authority and Pagerank matters most. Although the official PageRank number that Google displays in its toolbar is a flawed metric, it can still help you to find out why some sites rank higher than others. Its a fact that Sites having higher page rank and DA ranks higher in SERPS than others. So try to get more high PR links to your website or blog to enjoy more SEO benefits.
6. Keyword/Anchor Text Optimization
Yes its required. Try to rotate your Anchor Text while Commenting, building links from Profile sites etc and doing keyword optimization. Now optimize your keyword for higher rankings, for that choose relevant unique keywords for your posts and include varies anchor texts in it. Bold main keywords, keep them in H2 and H3 tags and place them at the starting of the article etc. This will give you more exposure and better visibility to outrank your loved one.
7. Verified Google Authorship
In mid 2012, When Google introduced Google Verified Authorship, Many people and Bloggers claimed that their traffic, CTR and visibility increased! After implementing Google Authorship, they are enjoying more SEO benefits than previous and look smart in search engines. Doing that is quite simple, all you have to prove Google that you are the actual author of your website and publisher. SEE my below article for that and Get GO.
8. Incoming Inbound Links
Note- If you want to get high rankings on Google.co.uk then it might be important to have many inbound links from .co.uk websites. In short, your site should have more number of inbound links from the websites that use the corresponding TLD than your competitors. Inbound links from related or similar websites are given more wattage. Also try to interlink your old articles to new ones inside posts for better navigation.
That's it…I hope you all will love this article and please share this among your circles. Till then Peace and Blessings.