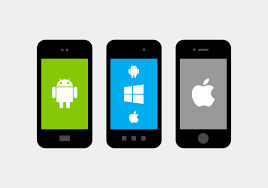 In the past decade, technology has become a major part of everyone's lives. Platforms such as Instagram, Facebook, Twitter, etc Have billions of users, mostly logged in through mobile as its medium. With billions of Smartphone owners around the globe, mobile marketing has become the most independent idea to market any business.
Using mobile as a medium for marketing and advertise your business is one of the best ideas. It helps you identify and target the right kind of market which further helps to expand your business. To boost conversion of a Mobile Application one needs to carefully design, implement and execute how the app is presented. Due to this Mobile Application Development company are in demand now. A Mobile app is one of the easier and strategic ways to expand your brand.
How to Optimize Your Mobile App to Boost Conversions?
Conduct Research: Studying your target audience should be the first priority that helps you understand how you need to take off with your business proposition. A successful mobile marketing starts with a thorough research about what they are demanding, what do they expect, which portals they love visiting, etc.
Use Social Media: Social Media is an excellent platform for putting up ads about your business. A well-developed advertise can be extremely advantageous for you as it will reach a large number of mobile users in no time. For instance, running a professional Facebook page comes quite in handy. Putting an attractive photo cover, distinguished information about business certainly catches the eye.
Mobile Customization: Designing a web portal is critical aspect of any business however, it is important that you are able to provide the same interface on the mobile app. Responsive Cascading Styling Sheets (CSS) helps you build a great mobile platform which is user-friendly and easy to open.
Send a Clear Message: Content for mobile application should be precise and simple. Mobile audience doesn't want to read a lot of information but only the relevant one. A good content helps catches the eye without saying a lot. This plays a major role in boosting conversions. Relevant content to your users will increase the chances of a better marketing technique.
Unique Features: In addition to a responsive design one needs to add unique features to a mobile application to provide a memorable user experience. The idea if to nail the art of understanding what customers really want and creating a mobile application as per their needs. Utilize the interactive features effectively and make sure that you are able to take complete advantage of what customers are looking for and deliver accordingly. Mobile marketing is extremely a cost-effective solution unlike other advertising mediums.
Defined Objectives: In order to boost conversions on a mobile app you first need to clearly define what you are trying to achieve. List down your goals and objectives before executing any plans further. For example, to increase the volume of sales it's important to create awareness of your business existence. Draw a roadmap which has effective mobile marketing strategies.
Geographical Marketing: People travel with their smartphones everywhere they go. With technological advancements such as GPS, Google trends, etc. you can easily track website traffic from a particular location. This helps to give a better understanding of location-based marketing.
Engage the customers: It's important to keep the interest of the customers and encourage them to use a mobile app. As a major part of branding and marketing, one can always provide free getaways, coupons or even bonus points for the first few customers who download the app.
Site Designing: It takes only a few seconds to create an impression about your mobile app. Great designing is one of the most effective customers engaging factors. Once you gauge customer's attention, you should see the user flow. Making your own mobile campaign can certainly be helpful.
Deep-Link your app: If the mobile app is properly deep linked you can automatically boost the conversion rate of the application. Delivering the right user experience along with deep link functionality helps boost the conversions upto 40%, For instance, once the customer downloads the app the user see the landing page of the web portal as well.
Encourage reviews: Reviews are unbiased hence it's important to know what your customers say about your business. This helps you to expand and cover more traffic on your website.
In-app messages certainly make a difference in conversion rate as it has been noticed that in-app messages have more loyal engagement value and better retention rate than apps that don't have in-app messages features. Mobile marketing is one of the most sort-after ways to spread business. A mobile application can provide overall lifetime value that directly rates mobile app conversions. The entire idea behind a successful app is to provide real value to the users. Mobile conversion rate is one of the best metrics of marketing mostly among all channels.