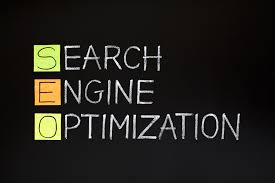 Now a days Google plus is growing very fast and considered as one of the top most social networking website since after 2011. Apart from user interference and sharing, Google + is tremendous in driving traffic to your blog posts and visibility. What most people don't realize that Google+ so much more than just a social networking platform in terms of SEO. There are lots of SEO benefits that we can have with Google plus proper use! As Google owns the search engine, therefore according to Searchmetrics, it is found that Google +1′s to be the most highly correlated factor to the search engine result rankings etc. So if you want to improve your search engine optimization score then must read this post on "How to Maximize SEO from Google plus" by following some simple tips below.
What is Google plus and Why to Join?
After Facebook, Google plus is the best social networking site ever. It has over 500 million of users registered already and increasing very fast. Here people plus 1 just like facebook likes but plus 1 has lot of more SEO advantage than any others. So get go and share your life happenings, upload photos/videos, follow people and start hangouts anywhere now. So lets check how to leverage SEO from Google+.
Here are some ways you can ensure better visibility and rankings with the help of your Google+ usage. Note- Social Signals include Google+1 the most.
Best tips on How to Maximize SEO from Google+
1. Get Verified Google plus Authorship
First of all you have to do is getting Google Verified Authorship for your blog or site by just following some steps recommended by Google. In this, your blog is connected with Google + with rel="author" tag. By this Google get to know you are the only creator and official author of content written. This includes a picture photo in the Google search results also helps to increase the CTR. Many People claims that after applying Google Author Verification to his/her blog, their blog traffic increased tremendously and much more visibility than ever. So just try to become a Google verified author by reading my post below-
How to Become a Google Verified Author?
2. Get more Followers
Now Second step is to get more and more Google+ followers! When it comes to using Google+ for search ranking benefits, you'll want quantity in the form of as many followers as possible all over the world. Add more people in your circles and engage with them. Note- Websites rank higher in search engines whoso connected Google plus account has maximum number of followers. You can also order gig from fiverr or anything else in order to increase your G+ circles etc. Read my this post on How to increase your Google + followers below.
How To Increase Google Plus Followers- Top 10 Ways
3. Get more Google +1 in Posts
This is mandatory. If you want to rank your blog posts higher in SERPS, all you have to gain more and more Google +1 in your posts results in boosting your social strength and higher rankings. So just put up Google +1 sharing buttons and Google + comments in your posts to enjoy the seo benefit. In other words, Google + ones acts like instant organic link building function. Note- Try using the title tag of the content as the anchor text of the hyperlink.
4. Use Hashtags
Well Use of Hash tags are the best way to promote your blog post articles. Hash tags were brought to the world of internet to promote tweets. Note- heavily active hashtag feeds get indexed for their subject matter, so be there! In other words, I must say that hashtags are just like stories sharing.
5. Build Relationships with others
I like to build relationship with my fellow bloggers online. Follow interesting people, comment on their posts and share their Google + posts to overall increase your visibility & influence. Also help them with their problems, hangouts and save contact number. This all makes your better Google Author rank which is coming soon! So just try to engage yourself and now one can also join popular groups and communities at Google plus etc.
Final Thoughts:
After reading this article above, I hope all you are now aware of Google + power in terms of SEO and many more. Therefore never ignore this social media site and get yourself dive into it. Till then Best of Luck for the coming future. See Ya!
Also Don't forget to ADD ME ON GOOGLE PLUS