Your Mac computer is accumulating all sorts of junk files as you use it to carry out your chores every day. These junk files are saved to your computer software secretly in the background without your knowledge. When too many junk files are accumulated, you will start to see symptoms like programs hanging or your hard disk having lesser and lesser available space. If you delete these junk files, you will be able to see a significant improvement on the computer performance. To maintain a clean Mac computer system at all time, it is recommended that you use a Mac cleaner software like Movavi Mac Cleaner to delete junk files accumulated on your computer.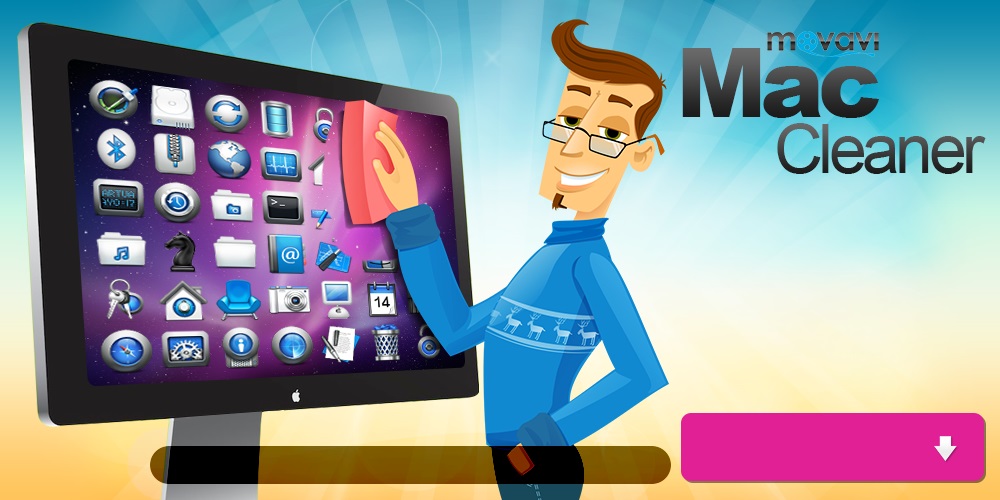 Movavi Mac cleaning software  is designed for beginner level users as it does not require any configuration on your own to use the software for cleaning your Mac computer from the junk files. Deleting the junk files is as easy as selecting the files and pressing a single button to delete them. The junk files that most people will want to delete are the log and caches located under System Cleanup. These temporary files usually won't be deleted on its own so you will have to delete them yourself. Every week, you should go to the System Cleanup tab to delete all these junk files permanently by clicking the Remove button.
Movavi Mac Cleaner not only can get rid of basic junk files such as log and caches but it is also useful in deleting large files that are not in use for a long time. For example, you may have stored a lot of songs on your Mac computer that you are no longer listening anymore. You may also have stored a lot of movies that you have already watched before and don't want to watch again anymore. In the Large and Old Files tab, you can find folders like archives, videos, music, pictures and other. You can check each folder to see what type of large files are no longer in use and need to be deleted.
Sometimes, you may get lazy to delete your app one by one by running the uninstallation. In this case, you can make use of the uninstaller in Movavi Mac Cleaner to uninstall the non-essential apps from your computer. It is easy to uninstall programs with the uninstaller tool in Movavi Mac Cleaner because you just have to check the programs you want to uninstall and press the Remove button to uninstall them all at once.
You can scan your computer for duplicate files and delete the extra files that are duplicated in the Duplicate Files tab in Movavi Mac Cleaner. You can try using going to the Startup optimization tab to optimize startup programs that launch automatically when you launch your computer. In the Startup optimization tab, you can optimize the startup of login items and launch agents. The memory cleanup tab can optimize the RAM memory on your Mac to increase the performance.