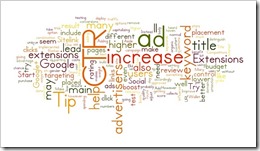 Is your Google Search CTR is to low, if Yes then today I must tell you How to Increase your Google Adwords/AdSense CTR in easy way and boost your SERP's ranking plus traffic also. Ranking #1 is very much important for a top class site. Thus we should have to use latest search engine ranking factors to get the top ranking and also to get more CTR (click through rate) always. This trick & technique works best on Google search and Bing also. So now without wasting much more time, lets get to it!
10 Best Tips to Increase Your Google Search CTR-
1. Try to Become a Verified Google author by taking Google Authorship for your blog or site.
2. You can also Remove date from Google SERP's to get more visitors from search engine always.
3. Write Meta description and Meta title for your blog posts.
4. Display Star Rating in Google search to get new look for your posts while reviewing it.
5. Target the right and popular keywords in your posts.
6. Increase Keyword density up to 5% etc
7. Do regular blog posting and boost your Google crawl rate
8. Get more quality backlinks and Social Media Exposure
9. Include a Video Thumbnail in your Blog Posts for higher Clicks
10. Show Clean and clear articles breadcrumbs instead of URLs etc.
Final Words:
I hope you all will like the post, and let me know what you did to increase your blog CTR in the commenting section below. Note- More clicks from Google means more traffic and more traffic means from earnings! Also please don't misuse the above trick  and spoil others quality work rankings. In the end, I request my readers to just share this post on your Facebook or Google Plus profiles. Thanks!