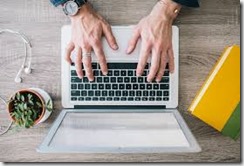 Well Improving your Blogging Skills as a ProBlogger is must in Today's life. If your blogging skills are good enough then improve it otherwise learn How to increase it? Sometimes I also felt that I am not so good in Blogging but continuously learning it by heart. Blogging simply means to learn and then write. So in this post, I am going to teach you some tips on How to Improve your Blogging Skills and Write better as you can. Enjoy…
Some Great Tips to Improve your Blogging Skills?
1. Bookmark your Favorite Sites
Its a damn good idea to bookmark your favorite niche matching sites to get yourself updated with fresh news and what's happening around the world. This will help you to learn various things and information about various topics. Also force you to write on your own words about that.
2. Always Seek for Trending News
Note- Google loves Trending news and as per SEO, Google bots post that content first who comes first to them in Search Engine!  Sites like Mashable and TechCrunch comes first to Google because they always publish first and contribute unique content to Google.
3. Learn How to Write and Improve your Grammar
This is a must and important aspect of improving your Blogging Skills. Always keep learning, improve your writing skills, vocabulary etc. Hence One day will come when you are superior in writing and Speaking English too.
4. Paint your Imaginations
Always try to Paint your Imaginations in your Article. I mean Write what you Thought. Discover your Own thing and Write each and every thing about that. Decorate your Post Words with Beautiful Images and YouTube Videos etc.
5. Write First and Unique
This is what we learn from above Tip No #2. Writing first and uniquely will lead you in the first page results of Google and other search engines too. Note- Google loves fresh and original blog content. This is only factor which will lead the authority sites on the tops.
6. Learn from Experts
Well Learning from Experts is always a good idea. After or Before starting your New Business, its better to ask from Experts and going in that way. So make your Guru's and maintain a habit of keep learning from your Experts. One day come when you will be a Expert also.
7. Communicate with your Readers
I always try my best to communicate with my blog readers and reply their email and comments shortly when time allows me. This will also make good relationships between both and grow with your Community in the future.
Final Words:
Now I hope these helpful tips will sure help you to improve your Blogging Skills in short period of time. Also lead you to a Humble Blogger. If you left with any doubt, then please let me know in the Comments Section below. Till then share this Post and Peace!