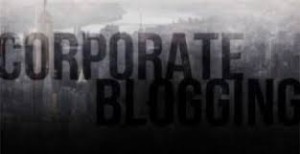 Most of the business organizations create a blog simply as they feel they should. Many marketing departments fail to attain Blogging and have blogs with less or no visits and very few comments. Therefore, they conclude that Blogging is an ineffective or fruitless marketing tool, so they either remove it or leave it to abandon. But in reality, corporate blogs don't need to be this way but they must be considered as a powerful marketing tool that creates brand awareness and foster a sense of involvement or engagement with audience. Now, in spite of its benefits and importance, why most of the corporate blogs fail and why do the few of them succeed. To answer this question, there is a need to face the abrasive truths about corporate Blogging.
Handling Abrasive Corporate Blogging:-
1. Work on driving traffic to the blog
When the organizations first embarked on corporate websites, they consider it as a marketing channel, which would generate leads by its own. They generate it by having this statement in their mind "create it and they will come by their own". They comprehend that a website is like a shop window or store front (after sometime). You need to advertise it, most of the times, to attract the audience. Most of the marketing departments are making the same mistake with their blogs. You have to commit to your blog sincerely and should try to engage and establish a relationship with your readers, to drive traffic to your site. This would help you to generate recurring traffic which most probably will complete a call to action and hence becomes the customer.
Read- Top 15 Impressive Tactics to Improve Blog Traffic
2. Commit long term
Building a readership is a commitment for long term. It can take few months for the audience to recognize it as an undeviating source of information and trust on your blog. Then only, they will be visiting your blog regularly and recommend it to others. You must ensure that you post regularly and according to a schedule. If the users know that you release post on certain days in a week, thenthey will more likely to visit your blog on those days for checking or viewing new content on your blog.
3. Try to Engage with your clients
Successful blogs serves more than a broadcast tool. They are the dialogues between the individual and users within your organization. It is vital to be a good listener and a good speaker. Most of the corporate blogs fail to engage as they focus more on their products and services rather than to ask questions and giving feedback to their questions. Most of the companies disable the commentsfor the fear of criticism. But, you must try to encourage the users for the comments and know their feedbacks about your products or services. This would help you to improve your products and services.
4. Don't expect too much from your visitors
There are lots of blog posts which are too long, boring and text heavy. In other words, these bloggers ask too much from readers. Since there are so many blogs online, so you need to create an outstanding content that is different from all the posts. Make sure that users can easily understand the gist of the post easily, just by scanning it. You can easily achieve this by:
· Summarizing a post at the beginning as well as in title.
· Using images to communicate the important points.
· Be controversial to grab visitors attention
· Using headings to grab the attention and making your content easily understandable.
Do not make your post like an essay; instead make it attractive by using sub headings to make your points more clear.
5. Competitors fear factor
Most of the organizations slacken the growth of their corporate blogs because of the fear of being copied. This in reality slows down their business growth as the people always check the expertise that the company has for their products and services and this is one of the best ways to show your knowledge or expertise. Therefore, ask this question to yourself: "Should I muzzle myself for the fear of being copied or should I show to my clients that I am a professional having great expertise in my business verticals?" The answer is very clear.
Conclusion:
Many organizations are still finding the ways for communicating online and corporate Blogging is one of the best ways to achieve this. The key to success in Blogging is that the bloggers have to accept that blog is not a traditional marketing tool. Once you attain success in Blogging, you will start getting good return on investment.
Author Bio:
The editor of the above topic Daniel has been working as a SEO manager at SEO RANK SMART since long more successfully.