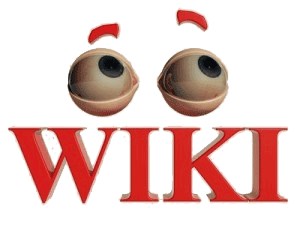 At Blogging Ways, we have discussed many ways of getting quality links from various sites but this time its all about Wikipedia backlinks. Links from Wiki means a lot in terms of PR and Domain Authority, I think one of the best websites to get/create links from. Now Building backlinks is an essential part of any SEO strategy and getting links from high authority sites dominant the most. The more number of quality external links directly influence on your Search Engine Result Pages etc. Hence Wikipedia is one stop position to increase your Google Page Rank and overall value but getting backlinks is quite tough as compared to other sites. Actually, Wikipedia (an encyclopedia) is an trade mark of Google Inc and aims to provide useful information about everything exists inthis world. So lets discuss on How to Get Links from Wikipedia below…
How Useful is Wiki Links?
Wikipedia is one of the most popular and high authority websites at internet.
Backlinks from sites like Wikipedia or any other authority site will have an huge effect on the search engine rankings of that website or blog.
Google values the most if your blog is getting links from Wikipedia.
The backlinks in Wikipedia are basically 'No Follow' backlinks and therefore they will not be able to pass any link juice to your blog easily but worth the value.
You will also get massive traffic from Wikipedia from the links generated etc.
A PR9 Backlink.
Hence these the benefits mentioned above, So in short- Links from Wiki will have direct impact on your SERPS rankings and Overall DA/PR. So lets know how to generate those backlinks?
How to Get/Create backlinks from Wikipedia
Like others, You will not get those links easily, hence you have to keep patience and it would take some time. I mean you have to do something for Wikipedia in order to receive links etc. Let's see what you can do to get few backlinks from Wiki.
1. First of all is to join Wikipedia as an editor at http://en.wikipedia.org/w/index.php?title=Special:UserLogin&type=signup
2. Second step is to spend some time to edit the content in Wikipedia and to help Wiki maintain its content.
3. For this, simply find a page or pick up articles that has the advantage or opportunity for you to edit and add more detailed information there.
4. Note- Other Wiki editors will be continuously watching you and if they suspect any wrong doing, they will report you.
5. You can add reliable sources while providing information to Wikipedia pages etc.
6. In carrying out the above task, you can add your site link but the link should be highly relevant and adds more information which are not present on that particular page or post.
7. Keep Searching the useful content and provide relevant content.
8. NEVER SPAM Wikipedia with more irregular links, as it will hurt you badly and lead to your account termination etc.
9. That's it! Once your link is approved by other editors, its all yours…Time to Celebrate!
10. If you don't find the above mentioned method easy, then simply contact trusted editors of Wikipedia by any reference and ask them for inserting your links there (pages) for few bucks. For Ex- try Fiverr or any other service.
Feedbacks
Thank you for visiting and taking your time to read this article! Please share your ideas and thoughts on how you usually get your own backlinks from Wiki via the comment section below. Any useful suggestion will be highly appreciated, till then Peace and Blessings…
Best of Luck, Get Go With Wiki Links.