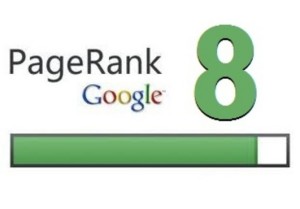 I know you all might be searching of- how to get free backlinks from a pr8 website or getting a free dofollow PR8 Link Instantly. Well Getting backlinks from PageRank 8 websites is quite touch as its a sure shot way to increase in PR asap. These PR 8 Sites are too helpful in building our Site's Domain Authority, SEO and Google Page Rank. Some People or Sites are selling PR8 Backlinks for some $$, but its not the legal way plus worth the money. So its highly recommended by Google to make some natural one instead of purchasing. Having high quality dofollow backlinks from reputed ( high PR8 sites ) blogs make to rank higher and higher in Google SERPS. So today I'm so much excited to share this post on Getting High Quality PR8 backlinks for free. Hence its too easy to make/get some dofollow backlinks from a Page Rank 8 domain by following the below steps. Enjoy…
Also SEE- High Page Rank Dofollow Sites List for Commenting PR3-PR7 Blogs
What are PR8 Backlinks?
Well Dofollow Backlinks are simply links pointing back to your site from other sites without the use of rel="nofollow" html link property. That means search engines are allowed to transfer pagerank to your website or blog from the site where the link is placed. Now the backlinks coming from PR8 Websites is known as PR8 backlinks etc. These links are so helpful in terms of any site SEO improvement.
How To Get Free PR8 Dofollow Backlinks
Note- Building Links from PR8 Websites definitely improve your blog's rank in Google but didn't guarantee the results. Now just follow the steps below to get a free dofollow link for your blog in very less time.
1. STORIFY.COM
It's a social network service that lets the user create stories or timelines using social media such as Twitter, Facebook and Instagram. To Enjoy free High Authority PR 8 Backlink, all you have to make an account there, then edit profile section, submit stories along with links and comment on each other profiles etc.
2. TED.COM
Ted.COM is an powerful PR8 website with innovative videos, research etc. The website can give you do-follow backlinks at large. Just Sign up there, After activating, then Click profile -> Edit Profile. Scroll down and you will find place to insert website link with Keyword (Name of Site). Now Just Add your websites and blogs there.
3. Forum filezilla Project
Well FileZilla is open source software distributed free of charge under the terms of the GNU General Public License, to get free PR8 link, all you have to Sign up with the at forum.filezilla-project.org, visit your profile page and include your website/blog URL there.
4. TUMBLR
Tumblr is a great microblogging platform and social networking website founded by David Karp and owned by Yahoo! Inc. This site allows its users to post multimedia and other content to a short-form blog. Tumblr is a proven PR8 dofollow blog, with so many fascinating features that eclipses that of blogspot etc. To get a backlink, all you have to make an account at there, then edit profile section with your link.
5. AOL.COM
AOL offers today's news, sports, stock quotes, weather, movie reviews, TV trends and many more. To get an free pr8 link, All you have to sign up there and create your username@aol.com. After this, confirm your email and edit profile section to insert your website link and bio.
Final Words:-
Thank you for taking the time to read this blog post, I just want to say that getting high pr 8 backlinks is not so hard, all you just have to make some efforts and you are done. Its time to make some PR8 high quality dofollow backlinks and see the improvement of your blog's rank soon. So What do you think about getting dofollow profile backlinks from a PR8 domain? Share your Comments at below and bookmark this article as well. That's it!