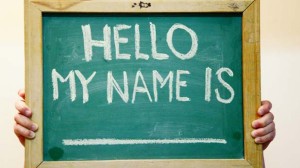 Are you in Search for Funny Blog Names or Catchy Blog Names for your new domain, If Yes, then you are at very right place as today I am going to tell How to Choose Funny/Catchy Blog names and its Generator. As you all knows that choosing a blog name is very tough today and always be a greater job to do. So a funny or catchy name can help a blog/site to attract attention and make it easier for visitors to remember it lifelong etc. In other words, A catchy/funny name is a powerful asset to help any blog compete with other millions of websites in the blogosphere. Hence Naming your blog is an important aspect of blog branding and success too. People online suggests on how to select the best name for your blog, but today I am gonna tell you How to Create Catchy or Funny Blog Names easily! So here is the Ultimate Guide on how to create a name that's catchy and funny. Have a look inside…
In this Post, topics like this – Funny Blog Names List, Ideas and Generator | Catchy Blog Names, Ideas and Generator etc are covered wisely. Enjoy…
How to Create a Funny/Catchy Blog Name Easily?
1. Always choose Unique Words out of the Box
Lets start, here comes the first part i.e choosing unique words for your new domain name. Always try to choose words that will hold firm in the brain of your audience and not like other simple words such as tips, best, world, computer etc. Also Unique words let your blog to stand out from the crowd and easy to remember etc.
2. Try to use Rhyme Words
Another tip is try to use Rhyme Words, this will help other people to remember your blog name easily. A rhyme is a repetition of similar sounds in two or more words, most often at the end of lines in poems or songs. Using them in your domain name will make an impact in your blog branding too. for example, ShoutmeLoud.Com, SetWet.Com, RidewithPride.Com etc.
3. Have Fun With Your Name
Well Fun, jokes, humor are incredibly effective for both getting noticed and being memorable always. Try to have fun with your blog name and enjoy the moment. Let people enjoy your domain name and rock the world. For example- TimePassBaba.Com, SantaBanta.Com
4. Your Domain name should be Hot & Naughty
Another great tip for creating funny and catchy blog name is your blog domain should be hot and naughty too. It should be untouchable and very hot to type. Try to include killer words, catchy headlines to make it Hot and Naughty. For example, devilsworkshop.org
5. Sounds to be good at Listen
Yes, this is mandatory. It Feels great to listen to that domain that sounds good. Alternatively, get help and feedback from friends, family and people from your social network to suggest amusing names etc. Always choose a blog name matching to your site's niche.
6. Include Numbers if Required
Sure, you can also include numbers in your blog name if required! This will make your blog different, stands unique in Google and easy to spell. Numbers will make your blog little bit short in terms of length as well. For example, 123Go.Com, List25.Com, Top10.Com.
7. Double Meaning
Last but not the least thing is Double meaning! Yes, you can also make your blog name double meaningful in describing anything for your business. Double meaning helps you to describe a keyword for more than 1 thing etc. This is an great tip for your Funny blog name.
All Done! I hope you enjoyed every single word of my today's post on How to generate Funny or Catchy blog name for your Business online. Lets share this on your Social Media Networks and pay the price. Also Please comment if I missed any point. Till then Good Night and Sweet Dreams!