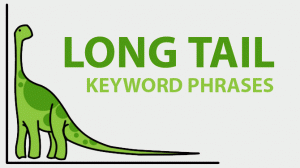 Around 80% of the bloggers don't know How to find long tail keywords for better SEO for his/her blog posts, therefore today we will tell you the Google secret to find long tail keywords using some top tools online. Long tail keywords are really very easy to find and can boost your rankings in Google and other search engines like Bing. So first start with what is long tail keywords-
Long tail Keywords– A term used to describe less searched for words but whose combined search volumes may outweigh those of the top 10 keywords. As a concept, optimizing a website for long tail keywords may prove extremely successful by essentially taking a big piece of a small pie.
Top Methods for Finding Long Tail Keywords for better SEO?
1. Google Suggest
Well Google Suggestions can be a great source of long-tail keyword variations. Simply start typing your primary keyword into the Google search box and just check out the variations Google suggests.
2. Google Related Searches
If you remember I previously wrote on LSI keywords, its just the same. Whenever you search something on Google then don't forget to see the related terms at the bottom left end. This will give you the rough idea what people are looking for.
3. WordPress Plugins
Now a days there are lots of WordPress plugins that comes into play to find long tail keywords. Just install them in your WP blog and see the huge results. For ex- Market Samurai, Long Tail Pro.
4. Have a look on your Analytics
Your Analytics will tell you many, if not all, the keyword phrases that lead visitors to your website. By digging through those keyword referrers you'll find a number of long-tail queries that are already driving traffic. I am saying about Google Analytics.
5. Google Insights
Google Insights is another great way to find long tail keywords, you can type your keyword into the the search field and see the top search terms and patterns of what people are searching for. Also you can see what countries and cities are searching the most for your keyword phrase, it also tells you rising searches as well etc.
6. Other useful Tools
Now you can also use some other tools online like WordStream Keyword Tool, YouTube's Keyword Tool etc for finding long tail keywords etc. That's it and please comment below!