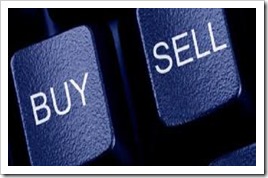 Now a days to make huge dollars, Website or Domain Flipping is one of the top ways of making money online and many pro internet marketer are using this technique to become rich enough. I mean all you have to buy a domain or website at cheaper rates and sell it at higher rates to any of the customers online. To make this more easy, many sites like Sedo, Flippa etc comes into play thus they take little bit discounts. Note- If you are assuming that Earning money from Domain flipping is so easy, then you are totally wrong. So lets more on this business below.
How to Make Money with Domain/Website Flipping business in 2014:
1. First of all find those domains which are very old from the date of creation and has good Alexa stats, Page Rank etc.
2. You can also purchase Domain or Website if somebody wants to sell his at lower rates. Set a Justified Bid at there.
3. Now to make it more easy, take help from some good domain names finding websites or domain name suggestion tools.
4. Lastly check your domain name that it is shorter in name, powerful keywords enrich, penalty free, .Com is preference, avoid special symbols etc.
5. Once all these things done, buy your chosen one domain name with good company and register it for 1-2 years.
6. Now its time to sell it to other customers with your price. Join popular sites like Flippa and start auction.
7. Its very important to properly describe your website/domain at there with all stats and medals achieved by your site to sell it at faster rates. You can also list benefits of your domain at there and income report if necessary.
8. Once you find the desired customer to buy your domain, make healthy relationship with him and transfer your domain name authority asap. If you selling website, then provide him all credentials.
9. All Done! Have a happy business. That's it and Keep Blessings!
Also check– Top 10 Killer Tips on Choosing the Right Domain Name for your Blog
Final Words:
I hope you all will like this article and now able to understand the domain or website flipping business even more than previous. So what are you waiting for, start searching for good domains and book it for your domain flipping business at Flippa, Sedo or any other site. That's it! Also don't forget to subscribe to our blog at here to enjoy these type of posts etc. Have a nice day!
Incoming search terms:
make extra mony flipping domains and websites