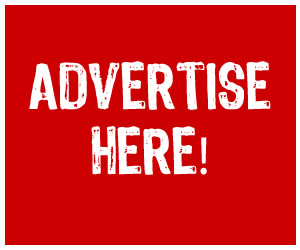 Now a days Direct Ad Selling is being the primary source of income of many bloggers. People are making thousands of dollars every month by banner advertising. If you are getting large amount of traffic then you need not to worry as popular companies may contact you to get them featured on your website or blog. For small blogs owner, they can monetize their blog by Google AdSense and Affiliate Marketing networks. So today we will discuss how to earn huge money by Direct Ad Selling on your blog. Have a look!
How to Earn Money By Direct Advertising on Blog- Ad Selling!
1. Create an Complete Advertisement Page on your blog
Well this is must! Always create a beautiful and informative Advertisement Page on your blog and place its link in the Main Navigation Menu. It should include all the information about your blog, stats including traffic, Google Page Rank, Alexa Rankings and other important things related to your blog. Tell there why to choose their blog and what benefits did Advertisers get from it. Also don't forget to mention the price of your ad spot per month.
2. Join Popular Automated Ad Selling Companies
Now for faster and automated Direct Ad Selling, one can join Popular Ad networks like BuySellAds, Puxee, Advertise Space, OIO Publisher Network, Performancing Ads etc. As these companies will charge a small amount on your each Ad selling from their network. So what are you waiting for? Get listed in these websites and sell what type of ad size you want to sell.
3. Offer Discounts on Banner Advertising
I noticed some bloggers selling ads quickly by offering Discounts on their banner advertising every month on special occasions. So its highly recommended that you should also follow this trick and get your ad slots booked at faster rates.
4. Avail Recommended Ad Formats
Its your duty to avail popular and recommended Ad formats to your blog Advertisers. Always go for a 300×250, 336×280, 728×90, 468×60, 120×600 and 125×125 etc. These are the Ad Sizes which almost preferred by everyone! Make them Place on that area where you will achieve maximum Impressions so that Advertisers would be happy to Advertise on your site.
5. Show Blog Real Stats & Achievements with Images on Advertisement Page
This is true! Never share fake information and stats about your blog on the Advertisement Page. This should decrease the importance of your blog among the Advertisers and other people. Note– The person who will advertise on your blog must examine and collect all the real information about your blog from another source also therefore he/she will not advertise blindly. Hence showing real stats and achievements with Photos are the good ideas.
Also SEE- How to Attract Sponsors on your Blog Easily?

That's it! Enjoy and Please Bookmark this! I hope you all will love these above mentioned methods on direct Ad Selling on your blog…