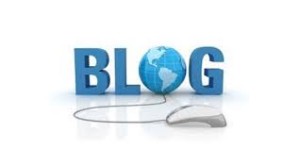 If you want to get plenty of traffic to help make money, you need to become an authority site. Not only does Google rank authority websites as being more valuable, but users find them more reputable as well. In order to become successful when you start your own blog, here are tips on how to create an authority blog and get people to follow you:-
Useful Tips to Create an Authority blog
Research Everything
In order to succeed with online marketing, you need to have a plan in place. When you start your own blog, you need to best determine how to achieve your goals. To actually develop this plan, you will need to dedicate lots of time and effort into researching.
When researching, you need to:
Research your niche. The first thing you need to do is determine what niche you want to target. By checking out the competition and buying power behind different topics within niches, you will set yourself up for better chances of achieving success. You will also learn plenty of information that you will be able to pass along to your audience to show off your expertise.
Learn what people are searching for. If your goal is to make money (which, in all honesty, it very much is likely so), you will need to research keywords that people use. By checking out the keywords, you will be able to see exactly what people are buying and looking for. If you don't see a whole lot of buying keywords for your niche, you may want to look elsewhere.
Research your target audience. Researching your audience is very important when trying to make money off your blog. When researching, you will need to create a demographic profile for your ideal customer. With the information in hand, you will be able to craft your content more easily to target exactly the individuals that will be the most likely to buy from you.
Interact With Your Audience
One of the very best ways to establish yourself as an authority figure is to actually personally interact with your audience. By interacting with your audience through your blog or social media, you will nurture and build a strong following.
In order to effectively interact with your audience, keep the following points in mind:
Encourage people to leave comments so that you can respond to them
Promptly deal with complaints and inquiries as quickly as possible
Create an online personality that people will naturally want to associate with
Provide only your best content
Use contests to generate excitement
Share content from other people
Thank your audience regularly
Learn How to grow your blog online Community
Provide Solutions to People's Problems
People love people that make their lives easier. If you want to become an authority figure, effectively solving other people's problems in a professional manner will help establish authority. Once people see that you know what you are talking about, it will be much easier for them to accept your help. By accepting your help, you will be able to generate a profit by selling the solutions they need.
There are a variety of different formats that you can use to provide solutions, such as:
White papers
eBooks
Instructional videos
Audio books and podcasts
Articles
Network
Another way to create an authority blog and get people to follow you is to network with other people in your niche. By building strong working relationships with other niche experts, you may be able to get featured on their websites. If you get featured on other authority sites, you will quickly improve your own blog's rank.
Networking with other niche experts will also allow for you to:
Learn new tips and tricks
Drive traffic to your blog
Extend your reach to other audiences
Potentially make use of other niche experts' email lists
With these tips on how to create an authority blog and get people to follow you, it will be easier for you to get attention when you start your own blog. However, just remember that building credibility and a strong following takes lots of time and effort and that success typically does not happen overnight.
Author Author's Bio:
Ivan Ho, early thirties, successful entrepreneur and online marketer for over 6 years. Host of OMT Wired Up "Online Money Talks" an online tutorial that teaches people tips and strategies about Social Media, Blogging, SEO, Email Marketing and other Internet Marketing Strategies. Get a copy of his FREE ebook "25 Expert Tips For Blogging Success" on his websitehttp://www.OMTWiredUp.com.
Incoming search terms:
HowtoCreateanAuthorityBlogandGetPeopletoFollowYou-BloggingWays