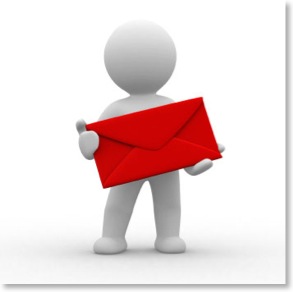 Now Gone are the days of promoting and marketing your products through mouth and loss of physical efforts, today anyone can sell its products through Email Marketing. Email marketing is directly marketing a commercial message to a group of people using electronic mail (email). In its broadest sense, every email sent to a potential or current customer could be considered email marketing. It usually involves using email to send ads, request business, or solicit sales or donations, and is meant to build loyalty, trust, or brand awareness. Email marketing can be done to either cold lists or current customer database. Broadly, the term is usually used to refer to:-
Sending email messages with the purpose of enhancing the relationship of a merchant with its current or previous customers, to encourage customer loyalty and repeat business,
Sending email messages with the purpose of acquiring new customers or convincing current customers to purchase something immediately,
Adding advertisements to email messages sent by other companies to their customers
The Fact: Researchers estimate that United States firms alone spent US $1.51 billion on email marketing in 2011 and will grow to $2.468 billion by 2016.
Types of email marketing
Email marketing can be carried out through different types of emails:
1. Email newsletters
2. Transactional emails
3. Direct emails
Top Strategies to Build up a nice Email Marketing List in 2014 are
1. Put up a "sign up" form
Ever notice that upon arrival at certain sites like Groupon, a window pops up right before you even had a chance to catch a glimpse of the site? This window is a "sign up" form that allows site visitors to register to receive updates or newsletters from the site. Most will just exit this window but you'll definitely be able to get a number of people signing up. They might think "Ah, since this appears, I might as well sign up". This pop up window is the most convenient way for people to register, rather than having to search for the contact form on the website.
2. Assure subscriber's privacy
Now that your site visitors have signed up to receive emails from you, you need to assure them that their personal details are safe with you and that you would never release them to other parties for whatever purpose. Putting a statement such as this on your sign up form does assure subscribers that they can trust you with their information. This will most certainly increase sign up percentage!
SEE Our Privacy Policy
3. Give involvement options
Some might want to receive every single news you have but there are those who just want to know about the latest promotions. There are also others who are only interested in freebies. Give your subscribers the option to select what they would like to receive. If this option isn't given, it might turn them off from subscribing altogether as they don't want to receive more emails that they prefer to. As for news and updates, it would be great if you can let your subscribers decide how often they want to receive them – daily, weekly or fortnightly.
4. Attract them with freebies/giveaways
If your business is new or doesn't have a loyal fan base yet, dangle some freebies in exchange for their email addresses. Everyone loves a giveaway and they wouldn't mind providing their email addresses for a discount or a little token. The freebie doesn't have to be a big one. Kill two birds with one stone and give a discount coupon for your store in return for an email address. This way, your subscribers are inclined to return to your site to utilize the voucher and voila, you get an email marketing list, sales and brand awareness! I have to admit that I do give out web hosting coupon codes on my website too, for those who are interested, do come to have a look.
5. Get email addresses physically
If you are taking part in a seminar, product launch, car boot sale or just any event at all, bring along a mailing list sign-up so that the people you meet can register on the spot. This technique is quite easy as the customers would have already interacted with you and no further introduction of your product or service is needed.
6. Buy an email list
When all else fails, turn to this last resort. The downside of this method is that unlike the methods above where the subscribers have indicated interest, using a purchased email list would mean that you would be blasting thousands of people with emails with the hope that they be interested enough to purchase. But before that, they would first need to open and read your email and of course, your email must not end up in the spam folder. You need to be careful too as this method could backfire by portraying yourself as a spammer or a non-reputable business. No, this is not a method which I like.
Advantages of Email Marketing:
Email marketing (on the Internet) is popular with companies for several reasons:
An exact return on investment can be tracked ("track to basket") and has proven to be high when done properly. Email marketing is often reported as second only to search marketing as the most effective online marketing tactic.
Advertisers can reach substantial numbers of email subscribers who have opted in (i.e., consented) to receive email communications on subjects of interest to them.
Almost half of American Internet users check or send email on a typical day, with email blasts that are delivered between 1 a.m. and 5 a.m. outperforming those sent at other times in open and click rates.
Email is popular with digital marketers, rising an estimated 15% in 2009 to ?292m in the UK and many more.
That's it! Till then Peace and Blessings. Good night…