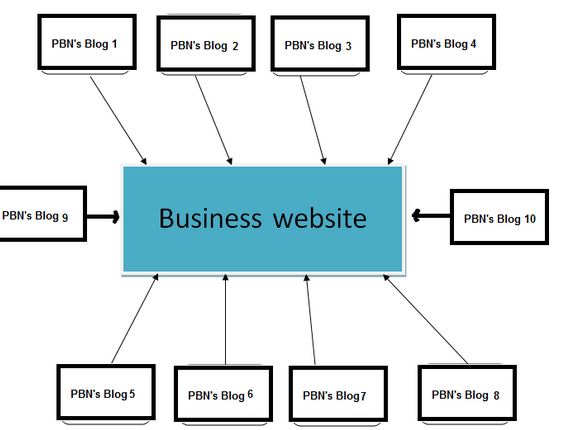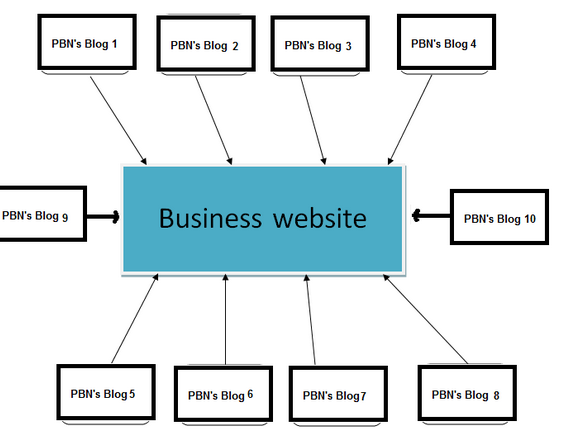 Hello Everyone! Today's post is all about Building PBN Links i.e Private Blog Networks. Now Gone are the days when we create 1000's of backlinks, Directory Submission etc to rank for any keyword, According to the Latest SEO Strategy, only Quality Links and PBN's are taken into consideration. After Panda and Penguin, its an fact that Google keeps on changing its search algorithms to make users search experience better. If you are looking to rank your Niche Site for any keyword, I must say you should make Private Blog Networks and Get an HomePage Link etc. This will make maximum page juice flow and quality SEO. 
While in Past, Strategy was different to rank any blog, but in present you can rank any website with just 5-10 High PR Domain Sitewide Links. Note- By Private I don't mean like selling links for $25 a pop on forums. Private means private, for your use only.
Being an SEO Certified, I know the importance of PBN Links and How useful it was? Few keywords which never got ranking even in 100 positions came up on first page. That got me truly amazing results. So lets start with the exact definition of Private Blog Network.
What is a Private Blog Network or PBN?
A private blog network (PBN ) is a set of domains that you or another individual owns.  It is possible to have a PBN consisting of free blogs, like wordpress.com, tumbr.com, or blogger.com.  Typically, the free blog domains do not have as much power as self hosted blogs.
Why PBN Links?
Well People do build their own PBN to give link to their main website in order to get high SERPS rankings. That is the only reason people build it and earn $$$$. Also, having own resources for link building has its own advantages, such as you have all the controls over your backlink profile, whenever you want to do any changes like links, anchor text or anything, you can do it at your ease.
How to Build Private Blog Network Links?
To start building PBN Links, All you have to follow these below methods and build in a better way. Hence there are 5 steps to follow to build the network:
1. Buying domains
So this is the very first method i.e Buying Domain of your choice. I mean just buy any domain which you like to have especially Expired Domains which works like an rocket. Follow my Tips to Select the Domain Name for your blog and buy it from Bigrock or Godaddy to get started. Note- Expired Domains with Pagerank have much more authority than a new furnished blog.
2. Hosting the domains
Now its time to Host your purchased Domains with either Bluehost or Hostgator. Now a days, Bluehost offer unlimited domains, unlimited email addresses, unlimited space etc for a very reasonable $3.95 a month. Shared Hosting would be suitable and afterwards, just install WordPress if you are using it otherwise Blogger will be fine as well.
Note- If Google find 10 links to your main website from 10 blogs hosted on same C-class IP, then it raises a red flag and you might be caught and Google can de-index your whole blog network. So its better to use Different Web Hosts etc.
3. Setting up blogs over those domains
This is somewhere we called Technical Part. All you have to do some SEO Settings, Good Configuration and Security while setting up Blogs on WordPress or either Blogger. It would take only 1-2 hours to do all these work and get started ahead. If you have any problem regarding setting up blog on your hosting account then do read this comprehensive guide to install WordPress on your host or Hire you Services.
How to install WordPress using Fantastico?
4. Putting Quality Articles on them
Thus the content should be unique and relevant to your niche. The content needs to be original and not published anywhere else. That means it is probably good to have posts published over a period of time – don't publish all the articles on the same day. Search engines give more weight-age to websites that constantly have new content. Now you can also hire an writer for your blogs to save time etc.
5. Building backlinks for these blogs
Now here comes the main part of Private Blog Networks, Building Backlinks for them means a lot. Backlinks makes your Private Blog more powerful in terms of SEO, PR and Higher Domain Authority. Note- Never try to build faster backlinks to your PBN's by using Fiverr Services, Get Go Slowly and only build high authority links with them.
Note– To use PBN effectively, follow the method below
Give one link each to your website from each blog in any of your blog post.
Don't post links in every article because it won't look natural and it can flag a red alert to Google.
Do 2-3 article's posting every week.
To build manual Links, You can try –
Extra Tip– It will be good if you protect your PBN's from your Competitors by implementing the SEO code in your .htaccess file below.
SetEnvIfNoCase User-Agent .*rogerbot.* bad_bot
SetEnvIfNoCase User-Agent .*exabot.* bad_bot
SetEnvIfNoCase User-Agent .*mj12bot.* bad_bot
SetEnvIfNoCase User-Agent .*dotbot.* bad_bot
SetEnvIfNoCase User-Agent .*gigabot.* bad_bot
SetEnvIfNoCase User-Agent .*ahrefsbot.* bad_bot
SetEnvIfNoCase User-Agent .*sitebot.* bad_bot
<Limit GET POST HEAD>
Order Allow,Deny
Allow from all
Deny from env=bad_bot
</Limit>
Conclusion:
I hope now you can use this guide to build your first blog network and start dominating Google and Other Search Engines! Never disclose your PBN Links to anybody, keep them private and get an homepage link to your main site from your Private Blog Networks. This will make keyword ranking easy and extremely fast. Also Please share this post at your Social Media Accounts, Subscribe to our blog and Comment below if you have any doubt. Peace!
Incoming search terms: