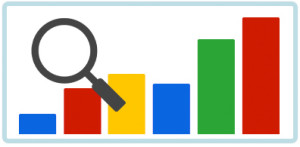 Are you Looking for some tips on boosting your site performance in Google Search? If Yes, then you are at right place! Ranking high in search engine result pages (SERP's) really matters a lot in terms of attracting maximum traffic from them. Some people still suffering from poor results of their quality articles in Search results because they don't know How to Increase Visibility on Google or any other search engine. Well there are some criteria or ranking factors exits to rank higher on Google Search. Therefore today I am going to share some of my top tips to boost your site visibility and performance in Google. Have a look and Enjoy….
How to Boost your Site Visibility and Performance in Google Search- Top 5 Tips:-
1. Work on Authority PR Backlinks
Well This is mandatory to rank higher in Google SERP's. Having large amount of quality backlinks is damn good for your website as it also increases your Domain Authority and PageRank as well. Try to attain maximum backlinks by doing Guest Posting, Blog Commenting, Social Media Sites, Forums and Submission to Popular Directories.
2. Social Media Exposure is Must
He He! I think all of you knows very well that How Social Media is important of our website? Not Only Social Media gives you Traffic, as it also helps you in ranking higher in Google as Matt Cutts Say! For ex- More Google +1 button, more your article will be recommended in search engines. Place lots of bookmarking buttons on your blog post to maximize your discovery.
3. Domain age Matters a lot
Domain Age is something we cant skip or forget. Websites/Blogs with 2-4 years of age are more powerful than any other newly generated site with lots of feature! So please continue your art of Blogging and soon you will get some good results in higher rankings. Tip- If you are looking to register for a new domain name, always prefer expired domains.
4. Learn On-Page SEO tips and techniques
Its a true fact that Without no On-Page SEO optimization, your blog post is nothing! A perfect blogger should learn and know what is On-Page SEO and How to use it live in posts. Things like Keyword placements/Density, Headlines, Permalink, Styling (Bold/Italic), Blog Post Title matters a lot!
5. Write Quality Articles Regularly
Well Writing Unique and Quality Articles at regular rate not only increases your Google Visibility as it also boost your Crawl rate too. Try to write more than 500 words each article with proper information and useful links. Also Note- Never fool search engines with black hat seo techniques as it hurts your ranking factors later on.
Conclusion:
All Done! I hope now you can easily increase your website/blog's visibility in Google by following my secret tips above. Best of luck!