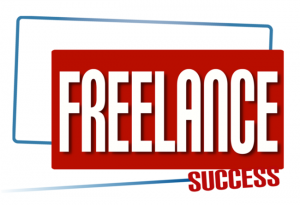 Have you ever wondered that some freelancers are able to afford a luxurious lifestyle while others are always struggling to make the ends meets? Is it that they have found the secret formula to make it rich without having to work for others or are they just plain lucky? Logic says that there is definitely more to it than just simple luck. Let us examine the same.
Thanks to the internet explosion, there hasn't been a better time to freelance. Besides, with companies scaling back on their expensive, cost-heavy workforce, its merry time for freelancers provided you have got expertise in the right areas. With opportunities galore, the only issue that remains to be examined is the amount of income that such jobs offer. Freelancing income often seems like a finite commodity, highly constrained by time and quantity. Although there is no dearth of good freelance opportunities, most freelancers fail to make the best of them.  That's what lack of awareness and
motivation
does to even the most talented person.  Here are some tips that if followed in practice can offer you greater income opportunities.
How to Boost Your Freelance Earnings to the Maximum?
Identify the market and market dynamics
Do what you love and follow your passion are slogans that at best can offer you motivation but the real world works in a different way.   Everyone needs to get practical. The customer is king and if you're not offering a service people find worth spending money on, you won't go very far in the business. Search the web to find out what services are people looking for and how well you will be able to serve them. For instance if there are 50 freelancing jobs for writing in your city and 30 freelancing assignments for web designing it makes sense to take up writing as a freelancing career, provided you are equally good or bad at both.  Next find what other freelancers are charging and who their most common clients are. All this information is vital to help you carve a niche in the market.
Never sell yourself cheaply. Just because you will be working in the comfort of your home doesn't gives your client a right to pay you less for the services being offered. Neither should you offer any discount. Charge what your skill level and experience commands. Don't be scared of placing yourself against other freelancers.  You deserve every penny for your time.
Just like professionals working in the industry have a constant need to be updated with the latest industry trends, similarly freelancers should also be current with the changing demands and dynamics of the industry they are working in. That means, writers should be aware of the latest styles and formats being used for content marketing, the SEO professionals should be updated with the latest updates from search engines and web designers should have the knowledge of the most recent design trends such as RWD or adaptive design. Being on top of your work certainly helps by increasing your asking rates.
Just like you record every work experience in your resume, similarly having a portfolio of your freelance work makes it easier for you to present a case in front of prospective client. Online portfolios are easy to make and even easier to maintain. A website can further make your candidature stronger. If you're serious about freelancing as a main source of income then it doesn't harms to invest a part of your income and time in making a website. Make sure the website has all your previous work record, some testimonials from previous clients and contact address.
Not only social media is important for networking with fellow freelancers, but you can also use it to find potential clients. You can become a part of communities and groups on Facebook, or LinkedIn where such opportunities are posted. Your active social media presence will also boost your overall visibility across the web and make it easier for clients to find and hire you for the next job.
In addition to these, you can also try out different activities like cold calling. Freelancing is actually great way to make money, and if only enough people knew how to do it right most would be doing it. Until then you can benefit from this advice.
That's it!
About the Author-
Saurabh Tyagi is a blogger with interests in various new media technologies. His articles offer resume advice to professionals who are interested in making their career in inbound marketing, email marketing, affiliate marketing, SEO and other internet related fields.