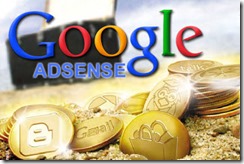 Well Are you seeking for AdSense Premium Publisher account for being long time and get no email from Google AdSense, If Yes then here today I will tell you something interesting related to it. When some Google Publisher puts better results in their AdSense account…..I mean lots of clicks that effectively helps Google for Adwords then Google really awards him by a incentive program which is dubbed with "Google Premium AdSense Publishers". So lets know more on it as given below.
Who is Google Premium AdSense Publisher?
A Premium AdSense Publisher is a special type of publisher who gets premium services mentioned by Google and gets higher CPC as well. Note- PAP's have huge traffic, and a high CTR, which is the reason why they stand out from other normal publishers.
How to become a Premium AdSense Publisher?
To become a PAP, There is a minimum threshold that needs to be met first. So please check this 3 requirements-
A minimum of 1 Million pageviews per month – In other words you must have a daily traffic of at least 15-20 thousand pageviews etc.
At least 100K-200K search queries per month – This approximately around 5 thousand search queries per day.
Good PageRank with at least 3.0
How to apply for Google Premium AdSense Publisher Account?
Well Its a hard believing fact that you can't apply to become a premium publisher. Google will induct you automatically if it believes you deserve it. AdSense will monitor all your traffic for a long time, so you have to be above the threshold requirements above. In other words, It might take a long time, maybe years to become a premium publisher etc. So watch out.
Some Great Benefits of a Premium AdSense Publisher Account are
1. Display Four AdSense Content Units per Page
2. Higher CPC then other publishers
3. Can use Third-party ads with their Doubleclick For Publishers account
4. More Ad Customization
5. Special monthly consultations
6. Even better Customer Support all time
7. Negotiated Revenue Terms
I hope now you understand that How to become a Premium AdSense Publisher and its requirements properly. So just work hard to get on that position asap. Note– AdSense Premium Membership depends on your Traffic and Monthy Impressions. Also share this blog post on your social media networks please. That's it and Take Care!