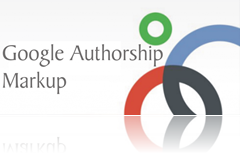 Now a days due to growing spam its too much difficult to stand out of the crowd in SERP's. Hence you have to be unique with different look. Many people complaints that their posts gets not enough hits while they are on first Google Page. Do you know the reason why? If not, then need not to worry so much as Google now comes with Verified Authorship Process for a blog or site. Well Google verified authorship is the express ticket to get featured on SERP (Search Engine Result Pages). By becoming a Google verified author, we can easily make ourselves highlighted by placing our picture next to each & every Link of our website that appears in search result. You have seen many times my picture in Google Search. Now without wasting much time, lets start learning on How to Get Google Verified Credentials for a site just below. Enjoy!
Benefits of Google Verified Authorship:
1. More Visibility of your blog in Search Engine Result Pages.
2. Provides credibility to the Author of the post.
3. Your articles get a unique outlook which attracts users to select your website only.
4. Many Internet Webmasters believes that their blog traffic has been drastically increased after Google Verification process.
5. Gives a personal edge too.
6. It increases your reliability and people are able to recognize you as a branded company.
How to Get Google Author Verification for your Blog?
1. First Create an ABOUT ME Page with 1 Photo on yours of 128px by 128px in size (using JPEG format).
I'm sure many of you possess an "About Me" page on your blog. If you don't, then I strongly suggest to make one! Now, make sure you provide a link to your Google Profile with rel="me" embedded in the anchor tag. Your anchor tag should be similar to the one shown below.
2. Then Add a Link to your About Us Page just below your blog footer or anywhere you like. I have added this link to my blog footer using the following code:-
3. Now Add a Custom Link on your GOOGLE + PROFILE
Well this is very much important. Just navigate to your Google Profile and click Edit Profile. Under the links section, add a new custom link that links to your "About Me" page with a tick enabled for the option that says "This page is specifically about me" and save the changes.
4. Lastly Edit your Contribution Section
This is the last step to enable the authorship for your blog. Just fill your Blog or Site Title along with url in the Contribution section of your Google+ Profile and hit Save. All Done!
Also See- Google's Author Rank: How to Build and Improve it?
How to Test your Picture in Search Engine?
In order to see how your image will appear. Visit rich snippets tool and submit your blog homepage link in the search box and hit preview to check results. I hope there is a photo of yours with all verified credentials like this:
How much time did Google takes to show your Picture in SERP's:
Well! It depends on your blog PageRank. If your blog/site have Google PageRank more than 1 then it almost takes 2-3 days. For blogs having Page Rank 1 or 0 should Ping Google servers to notify this change via this url- http://blogsearch.google.com/ping .
That's it! Its Simple and Please Comment below about your Authorship Status.