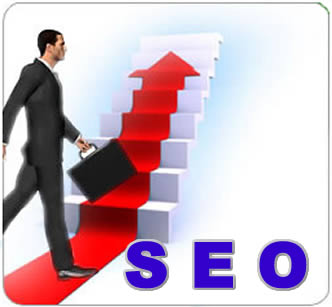 Many young guns who are willing to make their career in the internet industry wonder whether it will be fine to make a career in SEO. With new websites coming up on internet like snowfall, indeed their owners want a solid presence on the web and SEO helps them achieve it. Therefore, it leaves little doubt about the efficacy of SEO as a career choice. However, there are some ifs and buts associated with it. What are these?
As of today, Internet has become the integral part of everybody's life. Whether you are a student, a white collar professional or a businessperson, presence on the web is indispensable. There are various forms of online presence out of which the most effective is to have your own website. You can have a website for your business or as a part of your personal branding, whatever be the reason, it is important to be discovered by others, and that's where SEO comes into play. Thus, one can imagine that SEO is definitely a must-have requirement for every site owner and this is exactly the reason why SEO as a career has blossomed in the past few years. Everyone is now interested in taking a career path in search engine optimization. But is it made for you? Is SEO indeed a good career choice? These questions are answered below.
How is SEO a good Career choice?
Yes, SEO is a good career choice, as long as you don't limit yourself
Most experts who started out in the SEO industry have become immensely successful not only because they were expert at SEO but also had additional knowledge like social media optimization, pay per click advertising, web designing, user experience designing and even content writing. SEO should be a narrow part of your entire skill set, and not the only skill that you have. In case you limit the knowledge to SEO only, there will be many potential job opportunities that you will be missing out on. The truth is that nobody who is currently doing SEO ever set out to become one. However, this is changing with time.
A perfect mix of art and science
SEO is a great career choice who wants to find equilibrium in art and science. Neither you have to study late hours the principles of physics to become a good SEO nor is it a test of your creativity and design skills. Being a SEO requires a bit of both. This is a tantalizing combination as one never gets bored of this profession. There is always something new happening in the industry and new to learn. One big prerequisite of a career in SEO is the need of staying ahead of the curve. If you are a laidback person who loves to do repeated task then a career as SEO isn't your cup of tea.
In order to not get left behind, you have to be always learning through e-courses. Besides, you should be in the know of the latest job opportunities by subscribing to job alert services.
Builds agility, creativity and analytical mind
According to Jason Acidre, the co-founder and CEO of Xight Interactive, becoming an SEO or a professional online marketer is definitely one of the best careers to have right now in this generation. However, he also warns that this industry isn't for the faint hearted. The ever evolving nature of the industry makes it quite challenging to survive. In the process, it builds agility, creativity and analytical abilities of professional. The amount of knowledge that professionals can learn on daily basis is its biggest advantage. The SEO community is filled with lot of smart brains and therefore, opportunities to learn from peers, colleagues, competitors are immense. As we know, Google ushers in changes in its algorithms every now and then, which calls for good SEO experts on board and more SEO jobs.
Bottom-line: The SEO industry is becoming more and more competitive by every passing day. Many practitioners quit because they can't cope up with the enormous pace of changes that keep happening. That doesn't necessarily mean that SEO is dying. In fact, contrary to the popular belief, SEO is now becoming a more niche and specialized field; a field only for the smart and passionate people, where the survival of the fittest theory works. This is inherently a good thing for the trade of SEO and SEO professionals.
Also SEE- 10 Useful SEO Tips and Techniques for Beginners
About the Author:
Saurabh Tyagis is an internet marketer and frequently takes to writing to offer valuable visual cv writing advice to professionals. His articles are particularly useful for those looking for new jobs through job alerts services on mobile and email or trying to make a mark in the internet marketing industry. The above explained tips are equally important for a business owner and a jobseeker.