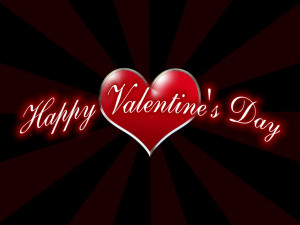 Now a days Making Money is all tough but not impossible. People are making thousands of dollars from their blogs and niche sites etc. Here comes my story i.e Case Study of my first niche website on Happy Valentines Day 2014. It was an awesome valentine's day for me starting from February 14 to 21 mainly, continuously I received around 500k traffic in that whole week and ended up with an great AdSense income of nearby $476 plus additional $125 from Infolinks. It was my first event based niche blog this year at blogger platform and just worked around 14 days on it with 30 valentines blog posts written etc. So today I am going to reveal the secret trick of Making Large Money from any Niche Blog and How I Generated $500 from 14 days work below. Lets check the method.
My Niche Blog- http://www.happyvalentinesday2014wallpaper.com/
How it was Started?
I noticed lots of people are making $$$$ income from AdSense by opening small niche blogs and targeting popular keywords. at that time, I never did a niche blog previously, and that's why I want to give it a try. Also I Studied and carefully watched many niche blogs related to Health, Education and Event Based, So its a great advantage for me to get started and make money easy. Eventually I decided to Open a Happy Valentines Day Wallpaper Blog, and lets see what I did with it.
It was the month of January when I registered my Niche blog, you can check above. According to Google Ad Planner, it is a good highly searched event to drive best possible traffic. Then I started searching for the keywords which have fairly high number of searches and low competition on the day of Valentines. There I found Happy Valentines Day Wallpapers with low competition and easy to rank on No #1 page of Google Search.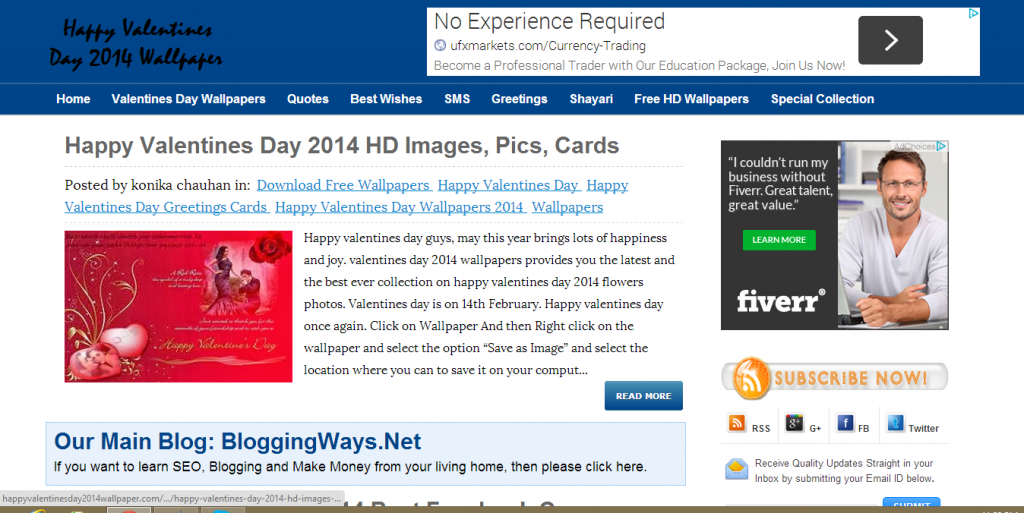 Note– My Niche Blog Domain was happyvalentinesday2014wallpaper.com which is quite powerful as exact match domain for the keyword Happy Valentines Day 2014 Wallpaper. So it was easy for me to rank well and survive. I also target other popular terms related to Valentines Day like Happy Valentines Day Quotes, Messages, Wishes, SMS, Greetings and Shayari etc. Lets know how I ranked this Blog in Google SERPS and drive traffic.
How I Ranked my Niche blog No #1 in Google?- Strategies!
After Registering my domain name, I linked it up with Blogger.com and start blogging. There I configured essential SEO settings, apply beautiful template and start writing posts! Lets know what I did after it,
1. On Page Optimization:
a) Apply SEO Optimized, Beautiful and Responsive Blogger Template to my Niche Blog.
b) Done Essential Blogger.Com SEO Settings, Meta tags, Site Verification in Google, Sitemap Submission, Feeds and Advanced tweaks in Template for good results.
b) Wrote 30 keyword rich articles related to Valentines Day 2014, including keyword stuffing technique.
c) Target Popular Keywords with Low Competition and High Returns. All Articles are written by my Sister.
d) Implemented Google Authorship for Higher CTR and best Results. Update- Google Authorship is closed now, so you can try Video Thumbnail for your posts for more clicks.

2. Off Page Optimization:
Here comes the most important part i.e Link Building Strategies and Social Media Shares.
a) Here I started Link Building for my Blog's Home Page and other Internal Pages as well.
b) I used to create backlinks from PR9, PR8 sites such as Facebook, Google plus, Twitter, Pinterest, Adobe, Mozilla, SEO Forums and many more.
c) After 30 minutes of Link building myself as mentioned above, here comes the most important part i.e fast Fiverr backlinks.
d) I instantly ordered 3 gigs from Fiverr to Get Dofollow and anchor texted backlinks fast in just 2- days from verified users. It costs me around $15 which was not too much.
e) I started link building on our most targeted keywords like "valentine's day wallpapers" "happy valentine's day wallpapers" and also "valentine's day 2014".
f) In the meantime, I just share my posts and home page urls at Social Media Sites to get more shares.
g) Suddenly after 3 days, I got what I want i.e rankings on first page of Google for above keywords. WoW, Traffic is all coming from Google now.
h) Then we have done a little bit advance link building to maintain the rankings on Feb 14. Ultimately it happened.
h) You can check the number of backlinks we were able to build in just 3 days below.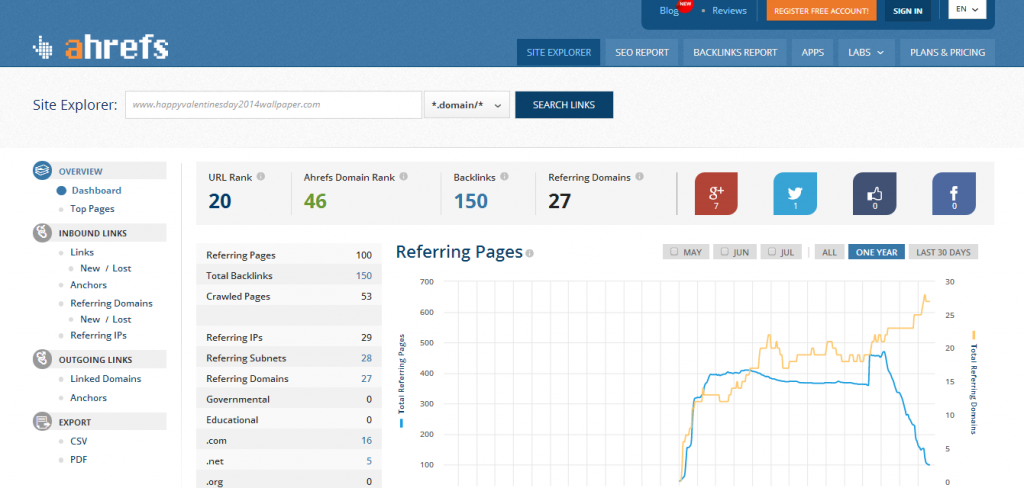 Traffic and Earnings
At Feb 14, the big day arrived and we were receiving tons and tons of traffic every single minute. At the end of the day, we ended up with more than 250k pageviews that is huge. Our site ranked at the first position for all the targeted keywords for 5 continuous days, which has obviously pulled in major traffic on the big day! This gives us a great confidence in our work etc.

Overall 500k traffic hits up at that whole week of Valentines, The site has generated over $476 from Google Adsense and $125 via Infolinks etc. Extra Tip- Set the Geo target Location to United States for high CPC.

Final Words:
I think its a great lesson for all of you who are in search for opening a niche blog soon. These tips and tricks I mentioned above definitely works and proved to be 100% legal. Great Content along with Proper Link Building can do the Magic. All the strategies I used to rank my blog is totally awesome and bring you the traffic which is directly proportional to more Earnings. Now you can also monetize you niche blog with affiliate ads and much more. This is my story who made me $500 from 14 days work at my Niche Blog. What's yours? Do share in my Comment Section and Share this Post with your Friends.
You can also Join my Consultancy Services to learn things at large and Private chat with me. Till then Good Bye and Blessings.
Incoming search terms:
event blogging case study