Getting Huge Traffic from Reddit?
Are you Crazy, Yes I am. Now a days people are driving lots of traffic/visitors to their blog directly via this Social Media Site named as Reddit. Well Reddit is one of the best social bookmarking sites ever and very popular in US. By using it effectively you can get thousands of visitors at your blog per day apart from Google or Facebook. But do you know how? If not, don't worry as today I am going to tell you How I attracted Huge Traffic from Reddit to my blog or site in details. So just watch it carefully,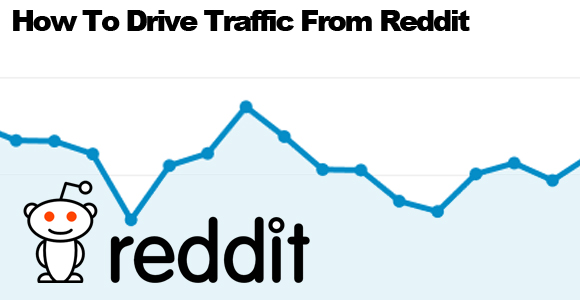 Useful tips to increase your traffic with Reddit:-
1. Sign Up and Start Promoting Posts
First of all just visit Reddit.Com and sign up at there and get registered. Now Update your Member Profile and fill your all biodata here. Secondly its time to share things now i.e any useful information or links to blog posts etc. Now its the time for voting, the more up votes you will get is directly proportional to your posts higher rankings at Reddit. At that time, you can also vote for other members if you think that their article is better. For this Note- Try to make post title grabbing attention of everybody and Each entry in Reddit is known as Subreddits etc.
2. BRING YOUR LINK ON THE FRONT PAGE
Now here comes the main thing, bring your shared link on the front page. For this, you have to get maximum up votes to your post and comments i.e interactivity. Normally, reddit automatically suggest you a title but you can also add your own title with lots of tags, keywords and description there. Note- Only Positive feedback and quality content will move your link to the front page etc.
3. SEO your shared article at Reddit
How can anyone ignore this! SEO is must at every field. Make sure you will add proper keywords, tags and description of your posts when sharing. This will help your content to know better by others when they do a search or not. Also place your article within exact and proper category.
4. Make Friends at Reddit
Well Making lots of friends at Reddit which I liked the most. Add lots of your friends, family members, others to your profile for maximum exposure of your blog posts. Tell them to visit your article, vote and give their valuable comments. It also requires you to be an active Reddit member, viewing other's post, voting, inserting comments and promoting the url/link of your friends etc. I think this gonna helps you a lot in terms of heavy traffic.
5. Don't Spam Links on Reddit (Read TOS Carefully)
For all this, One should must give Respect and attention to Reddit TOS carefully. I noticed many users submit their links without knowing about the rules of sub-reddit. Reddit is highly concern about spamming. It's spam filter automatically filters out spam and much more. So be careful at that and share what is deserving. Also never share single link again by again and check your link stats at the "New" tab of that sub-reddit whether its live or not after posting!
Enjoy Traffic with Reddit.
Also Read- How to Use Buffer and StumbleUpon to Promote Posts/Website?