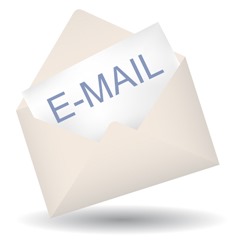 .Edu email addresses seriously? Do you want it, Yes of course it will represents the authority and status brand of a person. Email addresses that being hosted on .edu domain names are very rare used in countries like India, Pakistan where colleges generally use .com or .org address extensions. Well these .edu email extensions are generally provided by colleges and universities to their students, members and staffs but not as easy or free. So today in this post, I will tell you the way on How to Get a .edu email address absolutely free. Another thing is that If someone have .edu e-mail address, you will get many offers from sites like Microsoft, DropBox, Amazon and many more. I will discuss below, see it.
How to Obtain a free .edu email address Extension?
In this, I am going to tell you several ways or techniques to get free .edu email, choose any one or all!
Method #1. CaliforniaColleges.edu Emails
First of all Go to the California Colleges website.
Now Fill Your Date of Birth, First and Last Name, School Grade details etc.
Then enter your unique Username and Email Password details.
After that, Hit the "Create My Account" button and
That's it. Now you will get

 yourusername@californiacolleges.edu
Method #2. Maricopa Community Colleges edu Emails
First of all Visit this Link.
Now Fill You National ID (SSN) and other personal details. If you don't have your SSID create fake from online, try Googling.
After completing your registrations you will get an .edu mail address.
Your email address looks like your 

username@maricopa.edu

.
After some time, confirm and your account will be activated.
Now Go to the login link to login with your MEID username and password.
Enjoy…
Method #3. BFCC.edu Emails
1. First of all Visit BFCC Site.
2. Then fill your username, password and CAPTCHA? Code,
3. Now Create account and confirm.
4. All Done! Now login in happily and be a part of BCC Student Email Registration.
That's it! I hope you all will like this tutorial, surely get a .edu email address free of cost and please must share. Lets some benefits of these edu email extensions below.
Also Read– Top 100 Free Edu and Gov Sites Backlinks to Boost PageRank in 2013
Benefits of having .edu email address
1. Amazon Prime for Students.
2. Microsoft Offers such as up to 30% on several of its products. Ex- Win7 Pro for $29.99, MS Office cheap etc.
3. Dropbox gives more space for .edu mail address.
Also If you know any other method to create free .edu email ID, Kindly share with us in the comment box. Bye!
Incoming search terms:
@edu com cole email contact mail
how to get a edu email for free