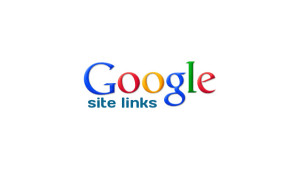 How to get Google Sitelinks for your Site is being a question in every bloggers mind! So what exactly are Google Sitelinks and why are they so important in the SEO world? Well Sitelinks are basically small or sub links placed under the search engine results pages of your site/blog. Recently I noticed Blogging Ways had been awarded Google sitelinks. Now Google give sitelinks upto 8 search terms under a good site. Actually site links are the shortcut way to open another part of that particular site section. So here I want to share some useful tips for other bloggers to be rewarded by Google sitelinks for their blog or site to increase traffic and visibility also. Have a sit and look!
What are Google SiteLinks?
Google Sitelinks are nothing rather then an another Google Algorithm where links appear below the first result when you search for a name or link of a website or blog. This help searchers better understand a website before visiting it and as a shortcut to important pages on that website etc. Sitelinks that are generated are your site top landing pages or chosen randomly. Further We can also control these site links with the help of GWT. For DEMO, Check out my another blog on Ethical Hacking "KrackoWorld" Sitelinks below-
Note– The Yellow highlighted terms above are my blog sitelinks.
How Google Sitelinks are Actually Created?
Benefits of having Google Sitelinks:
1. More Traffic, Exposure and CTR.
2. Site Trusted by Google and higher Domain Authority.
3. Higher Visibility and Backlinks too.
Tips- How to Get Google Sitelinks for your blog or site?
Note– You need not to worry more about it as Site links are generated randomly or at any occasion. By following these tips below, soon you will get some sitelinks.
1. Your Blog must have higher Domain Authority i.e more quality backlinks.
2. Your Site should receive good amount of traffic and have articles full of quality.
3. Maintain atleast Page Rank 2 and good crawl rate.
4. You must know how to write a seo optimized blog post to rank your posts higher in search results including meta tags, description and many more.
5. Also your site/blog should have atleast 5-8 articles that are ranking extremely high on Google i.e high CTR.
6. Domain age matters, your blog must be atleast 6 months old generally.
7. You need to create well-structured navigational HTML links.
8. Get Google Authorship Markup for your blog and become a Google verified author.
9. No. of internal links matching to your blog's name coming form external sites also matters. Also increasing your internal links within your site are good practices.
10. Number of cached pages also helps for the terms you want to get sitelinks for your website.
How to Remove or Demote a Sitelink from your Website
Note- This is for that users who don't want a particular site link which is showing up on Google SERPS.
Login to your Google Webmaster Tools account and click Sitelinks under Configuration
Now Enter the URL of the link you want to remove from Google sitelinks section under Demote This Sitelink URL and click red color Demote button
All Done! Thus Google will stop showing that link in sitelinks section for your domain asap and will add another alternate to it.
That's it. I hope this tutorial will sure get your Site Google Sitelinks and SEO in coming time. Peace!