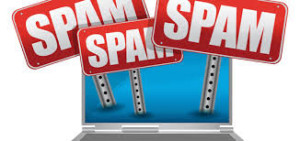 Recently Google has officially launched a new search engine update algorithm to target "spammy queries" such as [payday loan], pornographic and other heavily spammed queries. This is known as Google Payday Loan Algorithm: Google Search Algorithm Update To Target Spammy Queries.
Also Matt Cutts, Google's head of search spam, announced this on Twitter saying "We just started a new ranking update today for some spammy queries". He pointed for the video he published exactly where he talked about upcoming Google SEO changes etc. Apart from this, Google warns that if you have a bad mobile website, your search rankings will soon be hurting.
What is PayDay Loans Algo?
Google payday loan is an brand new search engine algorithm update to target spammy queries inside Google and get better results than previous. Now Matt Cutts being more focused on this.
New Ranking Update for Some Spammy Queries in Google
While at SMX Advanced, Matt Cutts explained this goes after unique link schemes, many of which are illegal. He also added this is a world-wide update and is not just being rolled out in the U.S but being rolled out globally.
This update impacted roughly 0.3% of the U.S. queries, but Matt said it went as high as 4% for Turkish queries were Web spam is typically higher. Have a look at below,
Important Note- It's not fully rolled out yet, Matt added:
It's a multifaceted rollout that will be happening over the next 1-2 months. That's it, Please comment below about your views and share this post as well.