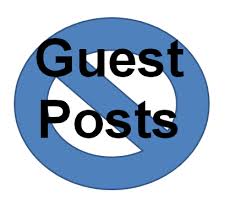 Are you getting enough spam in terms of sponsored posts from the SEO Companies? Well I thought "Yes" if your blog was in Good position. Blog's showing good Alexa rank and nice pagerank always be the victim of Copywriters. I noticed some bloggers ranking well with their blogs but ultimately fails due to continuously allowing Sponsored Posts! Hum… Google is very strict in this Case as you should know How to Deal with it and How can you survive? Note- Google has been known to penalize sites for selling/manipulating links, having excessive number of guest posts with keyword rich anchor posts as well as having too much sponsored articles for money. So in this Post, I am going to tell you Some Google Recommendation on Guest or Sponsored Posts just below.
Google Recommendation on Guest/Sponsored Posts!
Google hates Buying or selling links that pass PageRank. This includes exchanging money for links, or posts that contain links; exchanging goods or services for links; or sending someone a "free" product in exchange for them writing about it and including a backlink.
Excessive link exchanges ("Link to me and I'll link to you") or partner pages exclusively for the sake of cross-linking.
Large-scale article marketing or guest posting campaigns with keyword-rich anchor text links.
Using automated programs or services to create links to your website or blog.
How to Be Safe from Allowing Guest Posting?
1. Never allow anybody to target any long or short word keyword from its Guest Post in your blog.
2. Always Provide Link of his/her article in the Author Bio and hyperlink its Site Name.
3. Try to Publish less and quality Guest Posts only from skilled Authors!
4. Always proofread Guest Posts and check whether guest post is sponsored or not?
5. Only Allow 1-2 backlinks to your Guest Blogger in their post.
6. Must Publish content related to your site niche and which convey some useful information to your readers.
7. Extra tip- If you want to link some external authority site, use rel=nofollow tag in the HTML. This will help you to maintain Google Pagerank.
8. Never thought of Large-scale article marketing or spam guest posting campaigns.
9. Never cross link backlinks to each other on your blogs.
10. Please Aware of Creating Sitewide Backlinks etc.
11. Always check your Guest Post correctly whether it's copied or not? Never try to publish Copied Content!
That's it! I guarantee by following these tips above, one should not Get Penalized in coming time. Till then Good Night and Sweet Dreams…