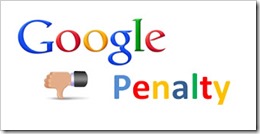 Recently If you remember that Google Web Spam team head Matt Cutts wrote a blog post named "Why did our PageRank go down?", The post is a reminder to all webmasters that selling links that pass PageRank can lead to a Strict Google penalty. Hence today post is all about it that How Selling Links can cause you a great Google Penalty very soon in 2014. Note- Google hates Paid links to manipulate Page Rank etc. So lets read this:
What are Paid Links?
Well these are those links or backlinks which are generated on the payment basis and done very quickly. Actually the fact is that Google hates it and punish your blog/website for that type of activity done!
About Google's penalty on selling links
Since 2004, Google has been continuously warning against selling links in its quality guidelines. This makes bad results to its search engine. People suffers about 30-40% Page Rank drops due to selling of links. Hence, Google reserves the right to protect its index by banishing or penalizing websites that violate its terms and conditions etc.
How to Overcome this Problem?
There are 3 ways possible to recover this Penalty:
1. Adding a rel="nofollow" tag that tells search engines not to follow this link.
2. Stop Manipulating/Selling links for $$$.
3. After you made all changes, send a great "reconsideration request" to remove the manual penalty to Google.
4. Sitewide links (at homepage) are not good as it is.
5. Do not take part in Sponsored Ads or Links Program to make more money etc.
That's it! Enjoy and Please Subscribe to our blog for more latest news like that…